When Should an Adolescent Girl See a Gynecologist?
Apr 05, 2021 Cedars-Sinai Staff
Pediatricians care for girls and boys across drastic changes in their bodies, guiding and supporting kids as they age through puberty. Typically, women won't see a gynecologist until they turn 18, and won't need a pelvic exam or preventative pap test until they're 21. 
---
"Based on what stage of puberty they're in, we let them know what changes to expect, including with their period."
---
But some health concerns and symptoms may be reason for girls or teens to see a specialist earlier. We asked pediatrician Dr. Paria Hassouri and OB-GYN Dr. Keren Lerner what to expect as your daughter enters puberty, reasons she may need to see a gynecologist early and how to prepare her for her first visit. The bottom line, both doctors say: encourage your daughter to be truthful with her doctor and remind her that many different bodies are normal. 
---
---
When do pediatricians talk to girls about gynecological health?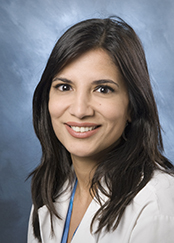 Girls can get their first period as early as 9 and as late as 15, and pediatricians begin discussing puberty by the time they're 10 or 11 at the latest, says Dr. Hassouri.
"We start an ongoing conversation about girls' body development that we have at each checkup," she says. "Based on what stage of puberty they're in, we let them know what changes to expect, including with their period."

By the time girls become teenagers, Dr. Hassouri typically asks parents to leave the room while she discusses sexuality, sexually transmitted infection (STI) protection and gender identity (as with other sensitive subjects like smoking or drugs). Doctors screen sexually active teens for STIs and can prescribe birth control pills for many reasons: as contraception, or to treat acne or painful or irregular periods. 
Additionally, pediatricians usually offer the HPV vaccine to boys and girls (through their parents) when they're 11 or 12. 
---
---
What should girls expect at a visit to a gynecologist?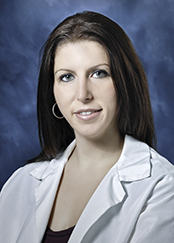 You won't have to anticipate a pelvic exam with a speculum unless the patient is suffering pelvic pain—the first visit is a lot of discussion, Dr. Lerner says. She asks girls for a detailed history of their periods and what their cycles are like, as well as their sexual history and their family's medical and surgical history. 
Dr. Lerner says while girls are welcome to have a parent in the room if it makes them comfortable, she encourages the history-taking to happen alone, to encourage honesty.  
Next, OB-GYNs may do a physical exam, STI testing and an external genital exam. 
"It can be a very normal visit just like with any other doctor, except we may be examining them under their clothes," Dr. Lerner says.
Dr. Lerner says when she sees girls for delayed periods, she tests for hormonal imbalance, thyroid issues or polycystic ovarian syndrome, which can be identified and sometimes treated with medication. A painful period could be caused by endometriosis, which can also possibly be treated. 
"We often prescribe birth control as a treatment, even when it's not for contraception," Dr. Lerner says. "This doesn't mean a patient is sexually active—we use it for so many other things."
How should parents choose a gynecologist for younger girls?
"Look for a doctor you think your daughter would feel open and be honest with," Dr. Lerner says. "Control for any factors you can to make girls comfortable—choose a doctor whose personality makes you feel comfortable."
Many parents ask their pediatrician for recommendations, or some moms or guardians make an appointment for girls with their own OB-GYNs they know and trust.
---
---
How can parents prepare girls for their first OB-GYN visit?
Gynecologists will ask a lot of questions about family health history, which is important for doctors to know. Young patients usually don't have a good grasp on this, so equip your daughter with knowledge of your family history of breast, colon and ovarian cancer and bleeding or blood-clotting disorders.
If your daughter is nervous, encourage her to let her doctor know how she feels, Dr. Lerner says. 
"No matter what, I'll spend some time talking through everything I'm going to do, and reassuring girls that I'll do what I need to do as fast as I can safely," she says. "Our job is simply to identify if there is an unhealthy body part. We understand this can be stressful, and part of our job is to make patients as comfortable as possible." 
Lastly, a tip for parents: give your daughter a little space. 
"After the appointment, we encourage you not to ask too many questions about what the conversation was like," Dr. Lerner says. "Allow your child to feel comfortable to share with you if she desires, but she should also know that the physician is her own doctor, and she can safely reach out to and speak with them confidentially." 
Make an Appointment
---
Find a Doctor
Call Us 7 Days a Week, 6 am - 9 pm PT