A Gender-Affirming Journey Home
Apr 14, 2023 Victoria Pelham
Like his Native Hawaiian ancestors, Myles Markham found a sense of belonging in the water. The Atlantic Ocean that bordered his childhood home in Florida was his playground—for swimming, surfing and floating—and his respite. 
Everywhere else in Florida in the 1990s, Myles felt he didn't fit. Although he didn't have the language to explain it at the time, he knew by age 5 that he was different from his family and peers. At school, church, soccer practice and sports programs, he felt the weight of pretending to be someone he wasn't so he could be accepted. 
"The message I always received was that I was a problem," Myles remembers. "And that applied to my healthcare, as well."
---
"Gender-affirming care is not a cookie-cutter, one-size-fits-all approach. Everyone is truly unique."
---
As they grew into puberty—a time when transgender children often become more aware of, and uncomfortable with, their developing bodies—the unease deepened. (Myles' pronouns include he/his/him and they/their/them, and we alternate between these pronouns throughout this article.)
"I started feeling afraid to go to the doctor," they say. "I didn't want anything to do with it. Even when I was really sick, I still did not want to go because of how gendered the healthcare experience tends to be." 
---
---
Avoiding the doctor
Myles gradually realized he was queer, but the conservative, devoutly religious community he grew up in shunned nonconforming sexual and gender identities as shameful sins. 

Myles continued feeling like an outsider in college and then in religious ministry, moving around to Alabama, South Carolina, Kansas and Georgia. 
After coming to terms with his sexual orientation in his 20s, his first "coming out"—while working at a church and living with his female coworkers—left him without a job and a home.
"This distrust of healthcare environments plus poverty meant that I did not attempt to go to a doctor for 10 years," he says.
LGBTQ+ people are more likely to avoid the doctor, with 28% of transgender and gender nonconforming people surveyed by the National LGBTQ Task Force (PDF) not seeking necessary healthcare because of expected discrimination or disrespect. About one-third (33%) of those surveyed opted out of preventive appointments.
Self-discovery and acceptance
Opening up about his sexuality brought Myles into more LGBTQ+ community spaces. Within a few years, he switched careers to nonprofit advocacy, moving to Atlanta in 2015. He learned more about the vastness of gender fluidity and sexual orientations and befriended other people who identified as queer—and finally felt safe enough to explore his true identity.
Myles discovered he is transmasculine and nonbinary: His gender does not match his sex designated at birth or fall within a gendered binary. 
Through word-of-mouth, they found a gender-affirming primary care practice with a nurse who is passionate about improving regional access to transgender health. 
"Within five minutes of my first appointment, I felt all my walls come down," they recall.
Finally, at 27 years old, Myles felt seen as the person they know themselves to be.
Gender-affirming journey
With the help of a specialized medical team that taught him how to advocate for himself, Myles went on a journey to feel connected to his body as his own so that he could live the best version of his true self.
Their gender-affirming transition began in 2018 and included hormone-replacement therapy and top surgery (also known as a masculinizing mastectomy). 
Gender affirmation for transgender and nonbinary people brings their social and sometimes physical expression of gender into alignment with their gender identity. The steps in this process are different for each individual. Medical treatments may encompass psychosocial supports, vocal coaching, cross-sex hormone therapy with testosterone (to masculinize) or estrogen (to feminize), and gender-affirming surgeries (including mastectomy or breast augmentation, genital removal or reconstruction procedures, facial feminization, and body contouring).
"Gender-affirming care is not a cookie-cutter, one-size-fits-all approach," explains Cedars-Sinai family medicine provider Dr. Stephanie Tran. "Everyone is truly unique."
In summer 2021, Los Angeles called. Myles had never lived in a state with sexual orientation and gender identity nondiscrimination protections or robust LGBTQ+ health resources. And moving to L.A. would bring him closer to his Native Hawaiian roots.
He was referred to Dr. Tran, who specializes in inclusive primary care, gender-affirming hormone therapies, and HIV prevention and treatment.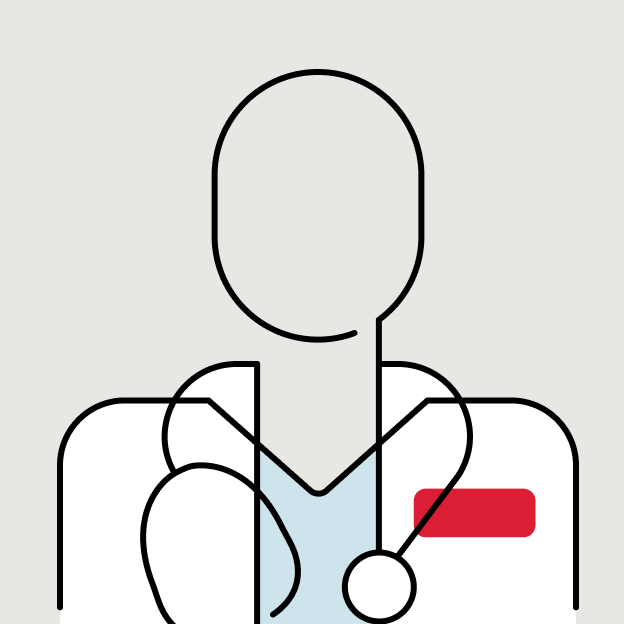 Family Practice
In-person

&

Telehealth

Visits
Dr. Tran also shares Myles' belief in using traditional healing models alongside Western medicine, connecting him to his lineage.
He knew he was home.
Dr. Tran continues to oversee Myles' healthcare, monitoring his hormone levels to ensure they're safe and providing preventive health services and a referral to a trusted surgeon for top surgery revision.
---
---
Finding an LGBTQ-friendly doctor
Dr. Tran emphasizes that it's important to research doctors in advance, making sure to consider their reputation within the LGBTQ+ community.
GLMA features inclusive American doctors on a new LGBTQ+ Healthcare Directory. For dedicated transgender health specialists, the World Professional Association for Transgender Health also has a global provider directory.
For patients undergoing hormone therapy, make sure your doctor is knowledgeable about how caring for chronic illness might intersect with your hormone treatments, she says. 
Keep shopping until you find the right fit.
Small cues can be reassuring to patients who aren't sure if their doctor is LGBTQ-friendly. To signal a safe space, Dr. Tran wears a rainbow flag pin on her medical badge, always introduces her pronouns, and asks for her patients' names and pronouns.
Transgender patients often arrive to a doctor's office in a deeply vulnerable position. They might be facing adversity in their workplace, community and family of origin. As they transition, the hormonal and physical changes of a "second puberty" are often deeply emotional, both scary and exciting.
Shepherding patients through this journey requires sensitivity, Dr. Tran explains. But it should also be fun.
"There might not be other avenues where they get to express their gender how they choose and feel safe, heard or comfortable with just being themselves," she says.
She finds reward in these moments, like when she gives patients the green light to start hormone therapy.
"It's like Christmas every time," she says. "Patients often cry and tell me, 'Thank you for letting me be my authentic self.'"
---
---
Overcoming transgender health challenges
Dr. Tran's office provides a one-stop shop for annual checkups, contraception management, cancer screenings, blood work, immunization and referrals to comprehensive services such as surgery, imaging and endocrinology, as well as speech therapists and psychologists.
Restricted access to healthcare and marginalization place transgender patients at risk for poorer physical and mental health compared to their cisgender peers—including cancer, heart, and neurological health and depression.
The LGBTQ+ community faces extremely high rates of discrimination in medicine, including outright denial of care (19%), inequal treatment (24%), verbal harassment and physical abuse.
It's common to have doctors look at LGBTQ+ people and their bodies with "disgust or surprise" or treat them as charity cases and take pity on them—which "doesn't feel good either," Myles admits. 
"In many doctor's offices, you're consistently asked questions or put in a position where the terminology is, at best, not representative of how you think and talk about yourself," they say. 
As a result, gender-diverse patients often—about half the time—have to educate their doctors just to be understood.
Dr. Tran uses a trauma-informed approach, avoiding unnecessary invasive exams, especially at first visits. And she carefully considers each patient's unique medical history, risk factors and organs, instead of following binary conventions. Explaining the "why" behind diagnostic testing and treatments can help put patients' minds at ease and empower them, she says.
---
---
Whole-person healing
Having an affirming primary care doctor has been life-changing for Myles. 
Dr. Tran regularly fields his many questions. And Myles holds nothing back.
"It's one of my most trusting relationships," they say, allowing them to feel "comfortable, safe, confident and well in the world."
Now at Trans Lifeline, Myles wants to empower others to believe they deserve better and to stand up for their health—to know their needs aren't elective or cosmetic.
"Many LGBTQ+ people don't know what they're missing because they don't realize it's even possible to be cared for in such a holistic, comprehensive way," they say.
Myles still finds peace surfing, now in the Pacific Ocean. He plays soccer outdoors and spends his days exploring his new city and watching documentaries with his many friends. 
"Health for me requires groundedness and community that remind me consistently that I am—and there is always—enough," they say.
Make an Appointment
---
Find a Doctor
Call Us 7 Days a Week, 6 am - 9 pm PT