Faces of Cedars-Sinai: Security Captain Vince Amos
Nov 08, 2018 Cedars-Sinai Staff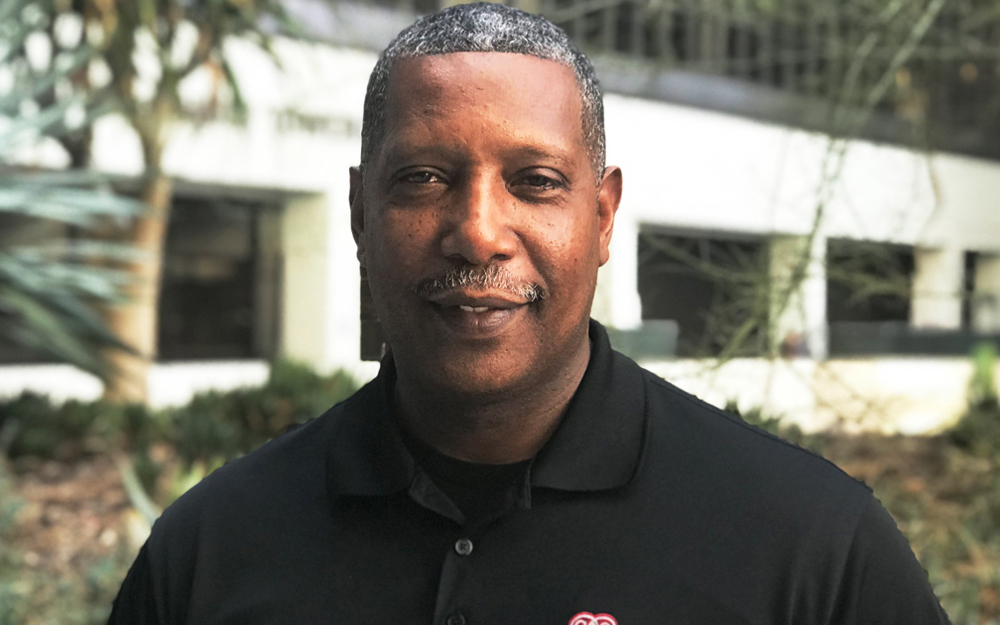 Meet Vince Amos, security captain at Cedars-Sinai and retired Marine staff sergeant. He spent 14 years serving his country and he's been part of the security team at Cedars-Sinai for 24 years.
We sat down with Vince to learn more about his role at Cedars-Sinai, how his military training impacts his work, and why he chose to become a Marine.
What do you do at
Cedars-Sinai

?
Vince Amos: I'm the captain training coordinator in the Security Department. I manage all the training for the security officers, including sending them to train with the police department.
I also coordinate all the fire training for the medical center and I make sure all Joint Commission requirements are met for fire drills.

I'm getting a lot busier as the medical center grows and expands into Marina del Rey and other locations.

---
"Compared to the other branches of service, the Marines are the sharpest dressed and I wanted to look sharp."
---
What inspired you to join the Marines?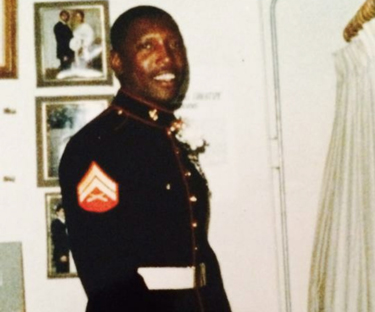 VA: My uncle. He spent 31 years in the military and he is one of the reasons why I joined.

There's another reason, too. The other reason is I liked the Marine Corps uniform the best. Compared to the other branches of service, the Marines are the sharpest dressed and I wanted to look sharp
What was the most memorable part of your time in the military?
VA: The most memorable thing was the opportunity to travel the world and see different places and cultures. It gave me a sense of how blessed we are to live the way we live in the United States.
We did a maneuver in the Philippines and we were really remote out in the middle of nowhere. There were homes there made out of straw with no water and no electricity. It really helped me understand how other cultures live and helped me appreciate my life.

---
---
How do you think being a Marine has influenced your work?
VA: It gave me a better understanding of how people think as well as the comradery of being part of a team. In the Marines, we watch each other's backs and that keeps us safe. I always have a team approach at work.
What would you say to someone considering joining the military?
VA: It's an absolutely rewarding career. For someone thinking about joining the military, I say give it a shot. It was the best thing I ever did for myself out of high school. They taught me how to be an adult.
Tags:
Make an Appointment
---
Find a Doctor
Call Us 7 Days a Week, 6 am - 9 pm PT