Faces of Cedars-Sinai: Nicole Mitchell, Director of Diversity and Inclusion
Jun 05, 2020 Cedars-Sinai Staff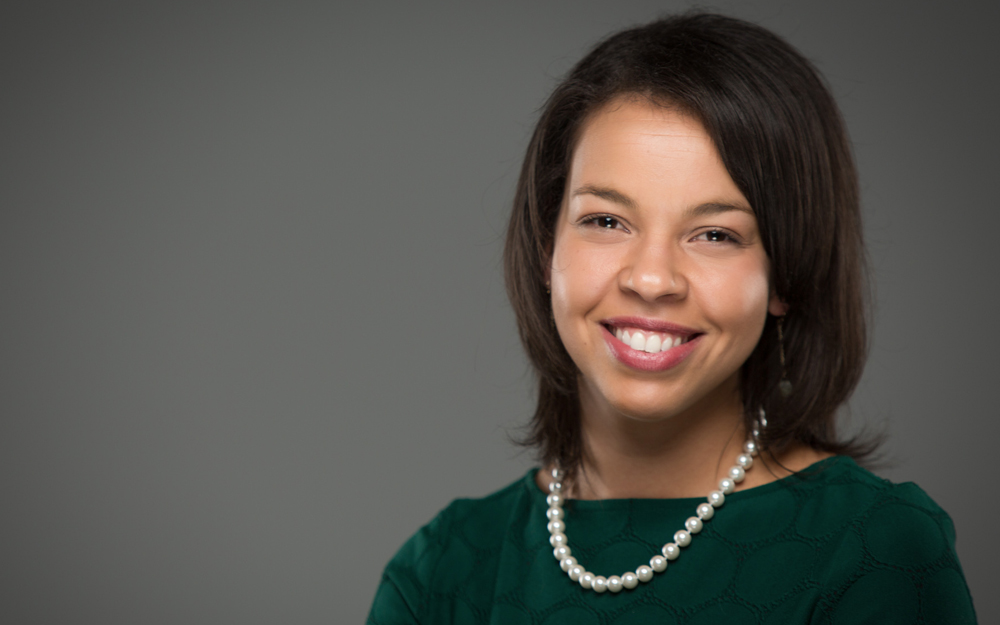 Meet Nicole Mitchell, Cedars-Sinai's first director of Diversity and Inclusion. 
In her role, Nicole focuses on making sure that Cedars-Sinai continues to be a diverse, inclusive organization where everyone—including staff, patients and visitors—feels like they belong.
---
"Inclusion is about making sure all those differences are respected and recognized. Belonging is the ultimate level we're trying to reach as an organization."
---
We talked to Nicole about what having a diverse workplace really means and how Cedars-Sinai is shifting focus. 
Why did you want to work at
Cedars-Sinai

?
Nicole Mitchell: I started at Cedars-Sinai in August 2019. Earlier in my career, I spent a long time with a nonprofit and then went into the corporate world. I missed mission-based work. 
At Cedars-Sinai, we're all here for a reason. We're making a positive impact in the community and saving lives. At least from my perspective, the work we do is bigger than us.
---
---
What is the difference between diversity, inclusion and belonging? Why is it important to define these terms?
NM: I usually define diversity as the differences we bring to the table. This could include visible differences, such as our race, gender, ethnicity or even religion if someone wears a form of traditional religious attire. It also includes invisible differences, such as your sexuality, if you are a parent or not a parent, if you are married or not married, your economic status, etc.
Inclusion is about making sure all those differences are respected and recognized. Belonging is the ultimate level we're trying to reach as an organization. We may be letting everyone at the table speak, but are we actually listening to them?
I want to create an environment where everyone—our patients and employees—feels like they can be themselves and are valued when they come to Cedars-Sinai.
---
---
How has your job changed during the COVID-19 pandemic?
NM: We've started to pivot the conversation and create that same sense of belonging at Cedars-Sinai in our new, more virtual world. 
We have a series of virtual events coming up and are partnering with Spiritual Care to launch a virtual meditation that people can log in to and join.
Mental health has also been a hot topic in the last few months. Mental health can be one of our "invisible" differences. We want to create a space where people feel comfortable talking about their mental health and don't have to hide it anymore.
You've been working remotely for the past few months. What has helped you create a better work-life balance in your day-to-day at home?
NM: I've started running and doing yoga again. I've gotten my husband involved too, so that's a nice thing for us to do together.
Our little guy is 17 months old, and he has now learned to knock on the door to my office—which is our bedroom. He knows that even if I'm working, if he continues to knock, Mom will eventually answer the door.
As a parent, I've learned that I have to give myself grace during this period. I give myself grace with the fact that I might answer emails at 8 p.m. instead of 8 a.m.
June is Pride Month. What does
Cedars-Sinai

have planned to celebrate staff and community members who identify as LGBTQ+?
NM: For Pride Month, we're highlighting LGBTQ+ community partners on our social media channels and hosting our first youth coloring/drawing contest for families of Cedars-Sinai staff.
We're also asking employees to show us their #CedarsPride by sharing photos in their favorite work-appropriate pride outfit or their Cedars-Sinai Pride T-shirts and swag.
Lastly, we will be hosting a panel with some of our LGBTQ+ leadership in a series hosted by our office called "Conversations For All, By All."
---
---
Tags:
Make an Appointment
---
Find a Doctor
Call Us 7 Days a Week, 6 am - 9 pm PT