Climbing Beyond Cancer
May 10, 2018 Cedars-Sinai Staff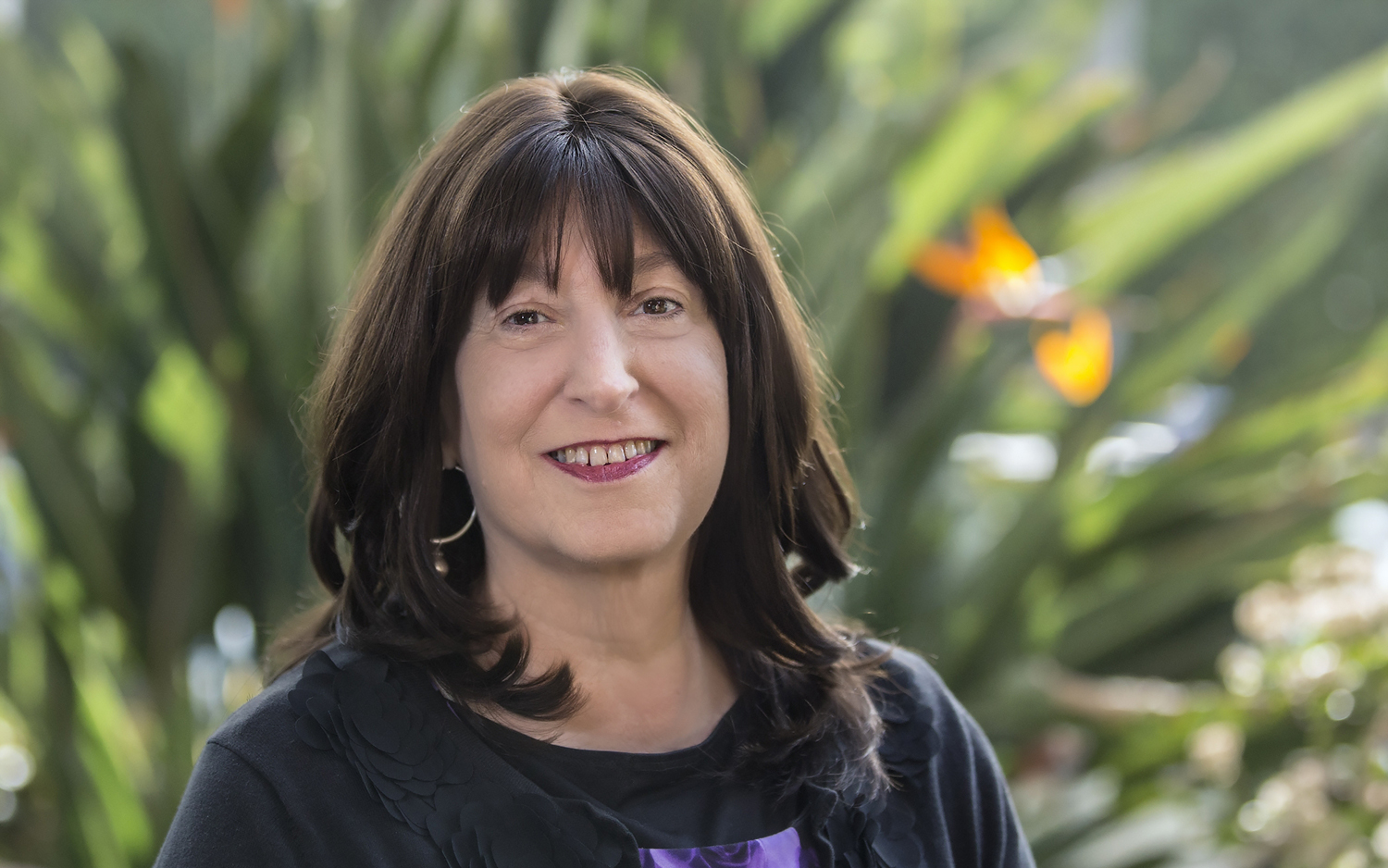 During her first session of chemotherapy, Elizabeth Shatzkin dreamed up a plan. She'd be so strong, fit, and healthy within 5 years that she'd go ice climbing.
She'd only seen ice climbing once before. The bulky boots, with the wicked spikes protruding from the toes, and the twin axes the climbers use to dig into the frozen mountain and pull themselves up fascinated her.
"It's the ultimate in fitness," Elizabeth says.
"You need cardio. You need your legs, your quads, your calves. You need your upper body. You're balancing on your toes with an ice pick holding your entire body weight. Every muscle would have to be in shape. There's nothing I could have done that would have required me to be in better shape than that."
Receiving her chemotherapy treatment at Cedars-Sinai's Samuel Oschin Comprehensive Cancer Institute, she made her first step toward the foot of an icy slope at June Lake in the Sierra Nevadas.
Assembling the Stryker team
Elizabeth had started getting fevers, feeling exhausted, losing weight, and growing weaker, but she didn't know why. After a few visits, her primary care doctor admitted her to Cedars-Sinai, promising she wouldn't send her home until she knew what was wrong.
They found an abscess, and under it a tumor. She was diagnosed with stage IV ovarian cancer. Her treatment started with cancer surgeon Dr. Farin Amersi, who removed the tumor. Chemotherapy would follow.

---
"I imagined the Stryker vehicle moving through my body killing every cancer cell it found."
---
That's when Elizabeth got to work. She gathered a group of close friends she dubbed her Stryker team, after the 8-wheeled armored vehicle used by the Army. They carried tote bags and wore shirts with a logo they made featuring the Stryker tank. They half-joked that they were her army.
Before she became a psychotherapist, Elizabeth had been a rocket scientist. She worked on missile targeting and defense systems, including the prototype of the Stryker. Her Stryker team cooked meals, went with her to appointments, and helped out her parents and her husband, Avraham Gordon.

One of them spotted a tiny blurb on the corner of a magazine page about a research lab specializing in ovarian cancer. That prompted Elizabeth to ask her oncologist, Dr. Leland Green, to send samples of her tumor tissue to the lab.
The lab returned surprising news. Elizabeth had cancer, but despite its location in her body, not ovarian cancer. Although as aggressive as ovarian cancer, this unknown cancer responded very well to chemotherapy.
Elizabeth also came up with her own plan for healing. She changed the foods she ate. She got massages. She worked with a hypnotherapist who guided her through meditations.
"I imagined the Stryker vehicle moving through my body killing every cancer cell it found," she says.
---
---
The climb
Six years after her diagnosis, Elizabeth is cancer-free.
"I had one grandchild when this started. Now I have 4," she says. "I made matches for several young people, and I've been to their weddings. My life is so filled with things that are joy and love and special. I wouldn't have had any of it if it weren't for my doctors and my Stryker team."
And true to her word, 5 years after her first chemotherapy treatment, Elizabeth is an ice climber. She worked with a trainer for 8 months to get in shape. Then Elizabeth and her husband traveled to June Lake.
She faced a snowy, windy cliffside with her husband and her climbing trainer at her side.

"Just standing at the foot of the mountain, ready to do it, I'd reached my goal," she says.

The rigging in place, it was time to make the climb, leaving her trainer and husband to wait at the foot of the incline. Just Elizabeth, her gear, her muscles, her mind, and the mountain.
---
"It was time to make the climb. Just Elizabeth, her gear, her muscles, her mind, and the mountain."
---
She dug the spikes of her boots into the ice, gripping her axes tightly. She scaled more than half the steep hillside, arms and legs burning, wind stinging her face. She rappelled back down victorious and exhausted.
She made the climb on her own. But just like overcoming her cancer, she says she wouldn't have made it without the people who supported her.

"The entire team was there whether they were on the ground or in my heart," Elizabeth says. "They were all waiting for me. That's what it felt like to me."

---
---
---
Make an Appointment
---
Find a Doctor
Call Us 7 Days a Week, 6 am - 9 pm PT