Back on the Trail After a Heart Attack
Nov 15, 2019 Rosanna Turner
In February 2017, Jeff Tong was mountain biking up one of his favorite trails at Santiago Oaks Regional Park in Orange, CA. Jeff, a resident of Irvine, had biked this trail many times and didn't think twice about riding alone.
When he reached the top of the trail, he says he felt tired but "I didn't feel like, 'I'm having a heart attack' or anything like that," Jeff says.
Jeff took a photo of the view and texted it to a friend.
"That's the last thing I remember," Jeff says. "I woke up in a bed at Cedars-Sinai, not knowing how I got there."
---
"The sooner you get care, the better chance you'll get lucky in having a full recovery like Jeff."
---
A lifesaving rescue
Jeff did suffer a heart attack at the top of the trail that day. A fellow mountain biker saw him fall to the ground and came to his aid. He performed CPR on Jeff and called 911. 
Soon after, Jeff was airlifted by helicopter out of the park and taken to a nearby hospital in Santa Ana. 
---
---
Jeff had a cardiac stent placed into his heart but then went into cardiogenic shock. His heart stopped twice and he was placed on an intra-aortic balloon pump, which helps control blood flow.

At that point Jeff was transferred to Cedars-Sinai, where surgeons put in a second cardiac stent, allowing for more blood flow so the heart could start pumping again.
"Jeff was getting worse and the doctors at the other hospital thought he might need a heart transplant or artificial heart," says Dr. Michele Hamilton, director of the Heart Failure Program.
"Fortunately we were able to stabilize him. He was able to get better and his heart was able to recover, and gradually he was able to come off mechanical support."
---
---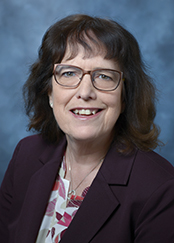 IM Cardiology
Accepting New Patients
Young people have heart attacks too
According to the American Heart Association (AHA), the average age of a first heart attack is 65 for men and 72 for women.
However, a recent AHA report looked at more than 28,000 people hospitalized for heart attacks from 1995 to 2014. The study showed that 30% of these patients were young, between the ages of 35 to 54.
"I was 52 at the time of my heart attack," Jeff says. "I wasn't overweight or a smoker, so I didn't fit the typical profile."
Prior to his heart attack, Jeff had high cholesterol. Dr. Hamilton says it is important to treat all the risk factors for heart disease and work with your doctors on making diet and lifestyle changes.
"He had a life-threatening heart attack but was able to fully recover because he had been in otherwise good health before it happened," Dr. Hamilton says. "The sooner you get care, the better chance you'll get lucky in having a full recovery like Jeff."
---
---
A second chance at life
Following his heart surgery, Jeff was able to keep doing his favorite outdoor activities, such as cycling, hiking, and fishing. When mountain biking, Jeff now wears a heart rate monitor and stops to rest if his heart rate gets too high.
---
---
Jeff says he's grateful to everyone who helped save his life, including the good Samaritan who gave him CPR on the trail that day, the firefighters who airlifted him to the hospital, the cardiologists who treated him right after his cardiac arrest, the Cedars-Sinai team, his friends and family, and to "God for pulling off that miracle for me."

Looking back on the heart attack that nearly ended his life, Jeff says he's thankful that he got a "second chance at a good, quality life."
Tags:
Make an Appointment
---
Find a Doctor
Call Us 7 Days a Week, 6 am - 9 pm PT