At-Home Sleep Tests: What to Know
Jun 30, 2023 Cedars-Sinai Staff
Are you waking up tired and feeling drowsy during the day? Is your bedmate complaining of your snoring? These could all be signs of a sleep disorder. Not to worry: Many are treatable, and some can now be diagnosed from the comfort of your own bed.
Good sleep isn't merely rest for the body—it's key to immediate and long-term physical and mental health. Sleep conditions can be tricky to diagnose, but convenient and accurate at-home sleep tests are available for most people who struggle to get enough shut-eye.
At-home sleep tests help doctors diagnose sleep apnea, which is one of the most common sleep disorders and is shared by more than 20 million Americans. A diagnosis is the first step to correcting sleep apnea. If left untreated, this condition is tied to high blood pressure, heart disease and stroke.
"Sleep conditions are underrecognized, and they're not something people talk about freely when they see their doctor," said Oragun Rojanapairat, MD, a pulmonologist and sleep expert who treats patients in the Sleep Health Program at Cedars-Sinai. "Sleep is connected to basically everything, even concerns like heart problems, cognitive function, diabetes and high blood pressure."
---
"We focus on helping people sleep better so their medical problems are better managed."
---
How at-home sleep tests work
Obstructive sleep apnea is caused by repeated collapse of the upper airway during sleep. The condition causes poor sleep quality and low oxygen levels.
Doctors like Rojanapairat can prescribe an at-home sleep test to anyone who is at moderate or high risk for obstructive sleep apnea. This includes people who snore loudly, are overweight, have high blood pressure, and drink alcohol or take sleeping pills.
Previously, sleep apnea could only be diagnosed with a polysomnography, a test that is performed overnight in a sleep lab—a hospital space that is usually designed to be as comfortable as a hotel room. Multiple sensors are connected to a patient's body to monitor brain and muscle activity, heart rate, breathing effort, and other metrics. Polysomnography is still used to diagnose different types of sleep disorders and is necessary to confirm mild sleep apnea or rule it out completely.
For most patients, however, at-home sleep studies are preferred: The tests Rojanapairat and her colleagues prescribe are simple and easy to use. They are disposable, less invasive than a polysomnography and can be performed in one's own bed.
For the at-home test, one small sensor is taped to the patient's finger and another is affixed to their chest to measure heartrate and oxygen saturation and identify how many breathing interruptions are experienced in a night. The sensors link with a smartphone app, which uploads all the data online, where doctors can access it immediately.
---
---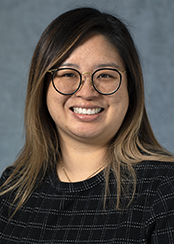 IM Pulmonary Medicine
Accepting New Patients
When an at-home test sleep is positive
If the at-home test indicates sleep apnea, the patient and doctor will work together to determine the best treatment course. For some patients, behavioral changes like weight loss and abstaining from alcohol and tobacco can resolve the condition.
Some patients may be prescribed continuous positive airway pressure therapy (CPAP), which is the standard treatment for sleep apnea. CPAP uses a mask worn over the nose and mouth to facilitate airflow during sleep.
Other individuals with mild sleep apnea may benefit from weight loss, positional therapy—any device designed to keep a person on their side during sleep—or a dental appliance that repositions the jaw and tongue. Others might need surgery to remove tissue in the nose or airway.
---
---
When the test is negative
Sleep apnea is often the first sleep disorder that doctors look for, but it's not the only treatable condition. If a sleep apnea test is negative, a sleep specialist can help determine whether another frequently overlooked condition may be the underlying cause.
"A lot of things don't get diagnosed until they've had a significant impact on someone's life," said Jiyeon Seo, MD, a pulmonologist and sleep expert at Cedars-Sinai. "If you're not sleeping well, see a specialist. We focus on helping people sleep better so their medical problems are better managed."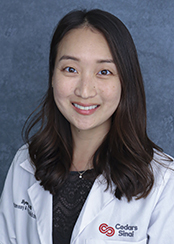 IM Pulmonary Medicine
Accepting New Patients
Tags:
Make an Appointment
---
Find a Doctor
Call Us 7 Days a Week, 6 am - 9 pm PT