The core belief behind the Cedars-Sinai Healthy Habits program is that it's never too early to develop healthy habits. Cedars-Sinai partners with community organizations to help children and their families learn about healthy eating and physical activity.

Services Provided
The Healthy Habits program reaches elementary and middle school students, parents of preschool children, and families in underserved communities with numerous programs:
Healthy School Snacks
Bocadillos Saludables Escolares

Lots of ideas for healthy savory, sweet and special-occasion snacks and drinks for school.

Chronic Diseases: Know Your Numbers
Condiciones Crónicas: Conoce tus Números

Why it's important to know blood pressure, blood sugar and cholesterol numbers for everyone in the family.

My Meal Planner
A well-organized visual guide to daily meal planning that you can copy and use every week.

Portion Control Cheat Sheet
Tips para Controlar Porciones

A simple visual guide to help you prevent overeating.

Healthy Savings
Discover 8 ways to make healthier meals that also will save your family money.

Additional Resources
Available in English and Spanish, these helpful guides provide fitness ideas and give easy-to-understand information for 3 of the most common chronic diseases.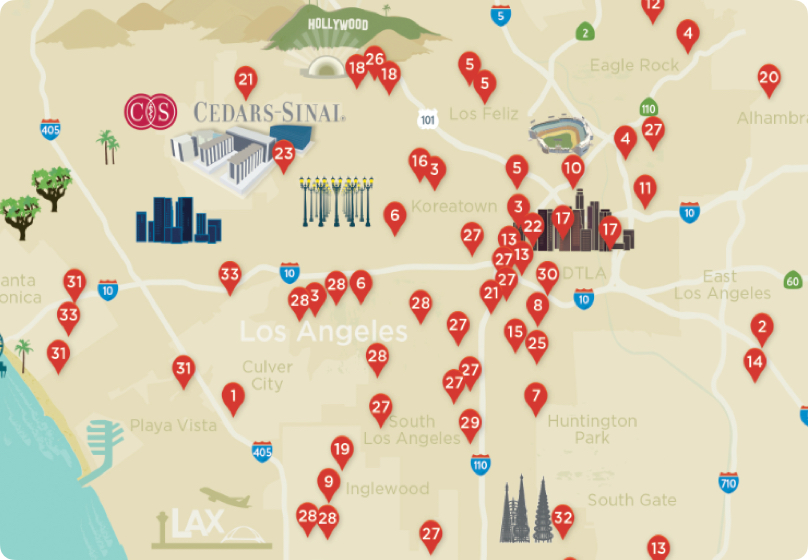 See Where We Work
The 5 Community programs at Cedars-Sinai, including Healthy Habits, cover a wide range of Los Angeles neighborhoods, serving diverse communities of all ages.