Lab Members Jasmine Plummer, PhD
Project Scientist
Jasmine Plummer, PhD, completed her HonBSc in biology and chemistry at the University of Toronto, Canada, where she worked with J.J.B. Smith, PhD, on sensory circuitry. Plummer joined the Department of Physiology and BioPhysics at Dalhousie University (Halifax, Canada) in the laboratory of Roger Croll, PhD. She completed her master of science in neuroscience, specializing in comparative neurobiology and neurodevelopment. In her doctoral work, under the supervision of Joseph Culotti, PhD, at Lunenfeld-Tanenbaum Research Institute, Mount Sinai Hospital, Toronto, Plummer took a genetic approach to identifying new genes that regulate the development of the nervous system. She moved to the laboratory of Pat Levitt, PhD, at Children's Hospital Los Angeles for her postdoctoral work. Plummer's postdoctoral fellowship focused on systems biology approaches to understanding genetic risk of neurodevelopmental disorders. As an Autism Speaks postdoctoral fellow, her research focused primarily on the discovery and function of gene regulatory networks involving autism risk genes. Her research also broadened to include and interrogate other neuropsychiatric disorder loci, including schizophrenia, attention-deficit/hyperactivity disorder, bipolar disorder and major depressive disorder. In 2016, Plummer joined the Center for Bioinformatics and Functional Genomics to lead the Functional Genomics and GWAS team together with Simon Gayther, PhD.
Stephanie Chen, BS
Research Associate III
Stephanie Chen has worked extensively in the ovarian cancer field, first at the University of Southern California (USC) with Susan Ramus, PhD. At USC, Chen used the Nanostring nCounter technology to detect gene expression and analyzed over 1,920 ovarian tumor samples from formalin-fixed paraffin embedded material for tumor profiling. She also performed targeted sequencing and loss of heterozygosity analysis of breast cancer cases with both BRCA1 and BRCA2 mutations. In the Gayther Laboratory, Chen has taken on the position as lab manager and helps develop and perform functional genomic techniques including chromosome conformation capture methods (3C/4C) on breast, ovarian and prostate cancer lines. Chen also uses ChIPseq to identify transcription factor binding sites for key transcriptional regulators of ovarian cancer.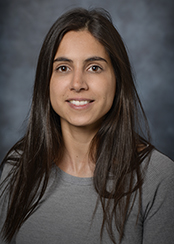 Juliana de Freitas Germano, PhD
Postdoctoral Fellow
Brian Davis joined the Gayther Laboratory after working at the Molecular Genomics Core (MGC) at the University of Southern California (USC). At USC MGC, Brian oversaw library preparations to be run on Illumina's Next-Generation Sequencing Systems, the NextSeq500 and MiSeq platforms. Along with sequencing, Brian is adept at single nucleotide polymorphism genotyping and gene and miRNA expression. He has experience with sample extractions and movement, using various liquid-handling Tecan robotics. Davis extracts and prepares all samples for the Gayther Lab's ongoing transcriptome projects. He also oversees our epigenetic profiling (ChIPseq) projects, with the goal of establishing tissue ChIPseq for ovarian and breast cancer tumor analyses.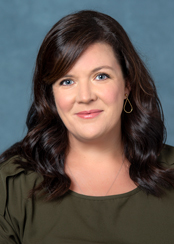 Michelle Jones, PhD
Project Scientist
Michelle Jones, PhD, completed her bachelor of science in molecular biology at Murdoch University, Western Australia, where she worked with Scott Wilson, PHD, at the University of Western Australia, Sir Charles Gairdner Hospital, on gene discovery in polycystic ovary syndrome (PCOS). In 2007, Jones joined the Division of Endocrinology at Cedars-Sinai, where she continued her work on the genetics in PCOS and completed her doctorate. Her postdoctoral fellowship focused on systems genetics approaches to PCOS, integrating variant, methylation and expression data at germline risk loci. Jones remains an active analyst in the iPCOS Genetics Consortium. In 2016, Jones joined the Center for Bioinformatics and Functional Genomics to lead the Genetic Epidemiology and Variant Discovery team together with Simon Gayther, PhD.
Alberto Reyes
Research Associate I
Alberto Reyes attended UCLA from 2012 to 2016, where he earned a bachelor of science in statistics. He served as an undergraduate research assistant under Jingyi Jessica Li, PhD, from 2013 to 2014. He participated in various projects involving RNA-seq and differential gene expression. Reyes was also an undergraduate research assistant in the Kosuri Lab under Sriram Kosuri, ScD, from July to December of 2016. While there, Reyes investigated underlying causes of dropout rate in multiplex gene synthesis. He joined the Center for Bioinformatics and Functional Genomics in January 2017 and works under Michelle Jones, PhD, Simon Gayther, PhD, and Benjamin Berman, PhD.
Felipe Dezem
Research Associate I (Computational)
Felipe Dezem graduated from the University of Sao Paulo, Brazil, with a bachelor of science in biomedical informatics. His interest in research began after attending a cancer epigenomics workshop where he was a volunteer. Dezem joined the lab of Houtan Noushmehr, PhD, after gathering experience in bioinformatics methods and cancer epigenetics/epigenomics. Dezem is a passionate doctorate aspirant, good learner and excited about studying key mechanisms of complex diseases such as cancer.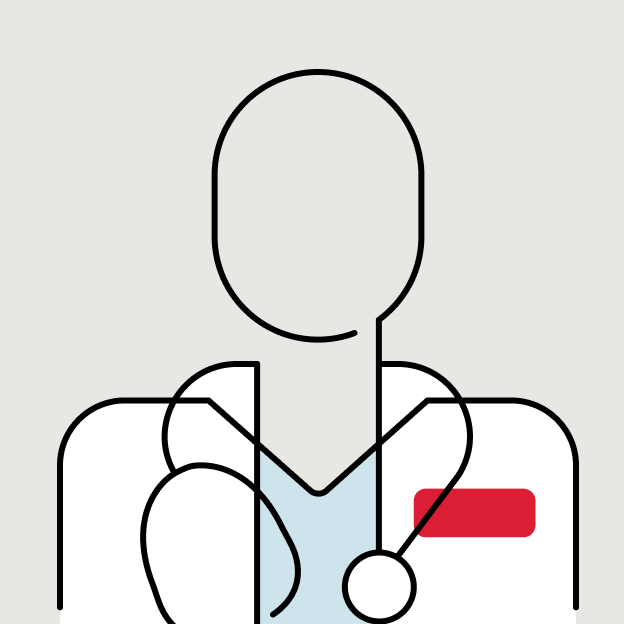 Nikoo Safi, MS
Research Associate II
Nikoo Safi completed her master's degree in molecular biotechnology from the Universiti Putra Malaysia where she worked with Abdul Rahman Omar, PhD, in the Laboratory of Vaccines and Immunotherapeutics on different viral mechanisms. Safi is experienced with various laboratory techniques including cell culture, different animal models handling, virus propagation and quantification, DNA, RNA and protein extraction, western blot, IHC, ELISA, Luminex, nano string and qPCR. She joined the group of Justyna Kanska, PhD, in the Gayther Laboratory and is involved in functional studies of the oncogenic function of different genetic variants. Safi is involved in developing various cancer cell lines as models for CRISPR screens to identify potential causal targets for breast and ovarian cancer.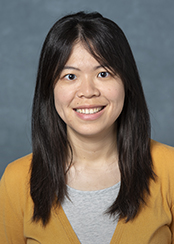 Pei-Chen Peng, PhD
Postdoctoral Scientist
Pei-Chen Peng, PhD, obtained her doctorate in computer science from University of Illinois at Urbana-Champaign in 2018, and was advised by Saurabh Sinha, PhD. Peng holds a master's degree (2013) and bachelor of science in computer science (2011) from National Taiwan University. Her research interest is in computational genomics. Peng uses statistical and machine learning methods to understand problems in molecular biology and cancer genomics. She received a Google Anita Borg Award in 2012 and a Grace Hopper Celebration Scholarship in 2016. In 2019, Peng joined the Center for Bioinformatics and Functional Genomics and works in the Gayther Laboratory under Michelle Jones, PhD. 
Contact the Gayther Lab
8700 Beverly Blvd.
Steven Spielberg Building, Room 155
Los Angeles, CA 90048