Medical Monsters
Jul 26, 2018 Cedars-Sinai Staff
No one wants exposure to the Zika virus, flesh-eating bacteria, or scorpion venom—except scientists who are using these terrifying threats to develop cures and treatments for a host of ailments.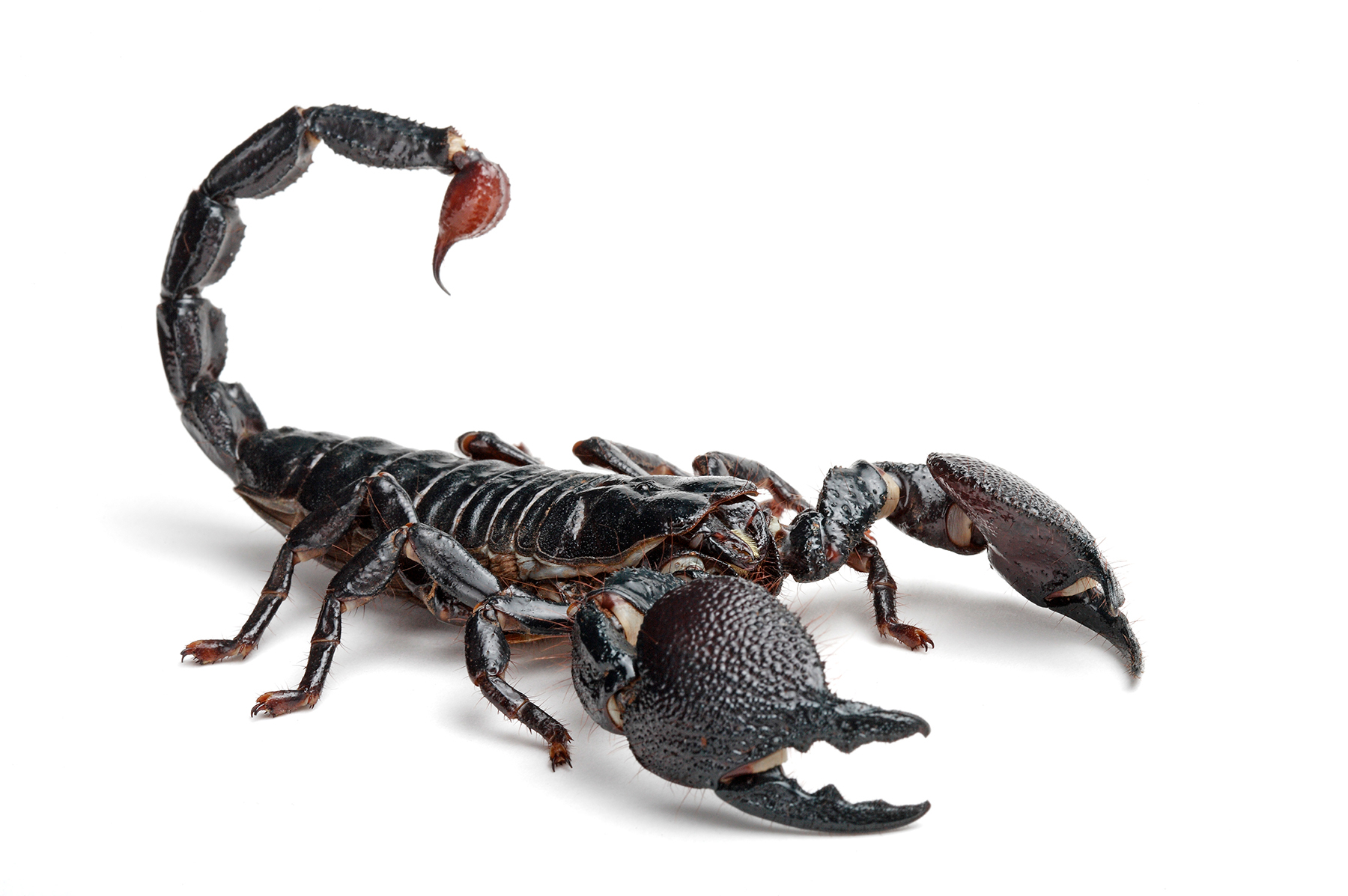 MONSTER:
DEATHSTALKER SCORPION VENOM
---
WHY IT'S FEARED
The name "deathstalker" sums up the neurotoxin's danger to prey and people.
WHAT IT'S HELPING
A harmless version of the venom is being used in clinical trials to illuminate braintumor cells during surgery.
HOW IT'S HELPING
Cedars-Sinai investigators employ an imaging system that uses a protein derived from the venom to "paint" brain tumor cells, enabling surgeons to avoid healthy issue while removing malignancies. The scientists tested the investigational agent in an early-phase clinical trial and identified a safe dose for humans.
---
MONSTER:
STREPTOCOCCUS PYOGENES (FLESH-EATING BACTERIA)
---
WHY IT'S FEARED
These bacteria can cause necrotizing fasciitis, a skin infection that spreads quickly, kills the body's soft tissues, and is fatal in 40 percent of cases.
WHAT IT'S HELPING
Flesh-eating bacteria create an enzyme that can help patients avoid organ rejection after kidney transplants.
HOW IT'S HELPING
Treating kidneytransplant patients with a drug derived from this enzyme significantly reduced antibodies that cause organ failure. In a study at the Cedars- Sinai Comprehensive Transplant Center, the drug helped transplants to succeed in 24 of 25 cases.
---
---
WHY IT'S FEARED
Zika threatens babies' cognitive development after the virus is transmitted to pregnant women through mosquito bites.
WHAT IT'S HELPING
The virus may yield treatments for brain tumors.
HOW IT'S HELPING
Zika kills brain cells as they divide—a disaster for embryos, which depend on cell division to develop. But because tumors are the main driver of cell division in adults, this targeting process could facilitate better brain cancer treatments. Based on lab research showing the virus' ability to kill brain-tumor cells, a team of Cedars-Sinai investigators in the Department of Neurosurgery is designing an early clinical trial.