In Good Hands
Dec 27, 2019 Antonio Gonzalez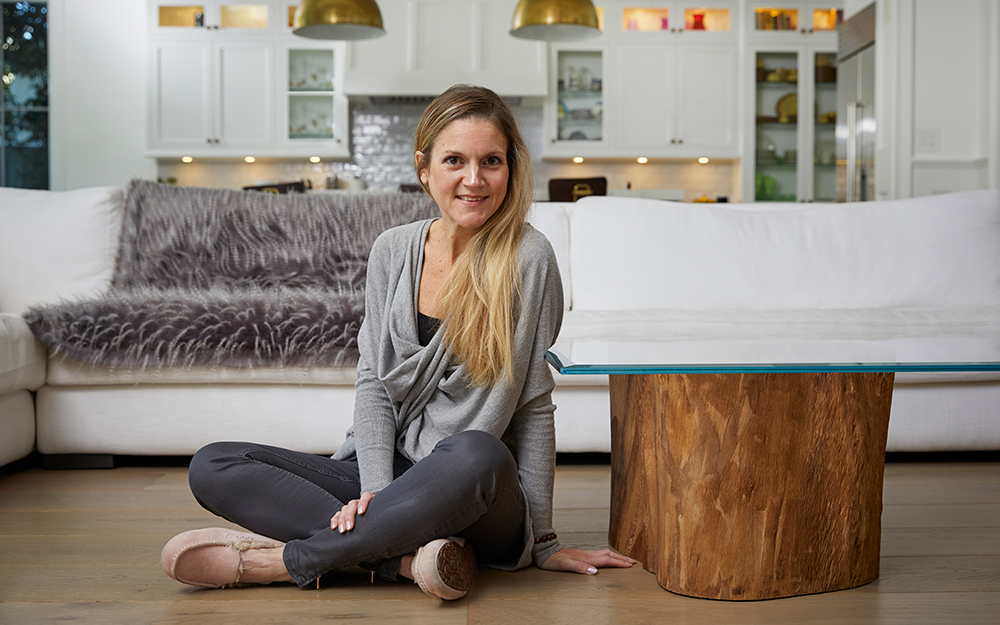 Neurosurgeon, Department of Neurosurgery
Spine specialist, furniture designer, pianist
---
Tiffany Perry has the world at her fingertips. Neurosurgeon by day, furniture designer by night and classically trained pianist at heart, Perry is the ultimate hands-on expert. "I may be small, but I'm strong," she says. "When you use your hands as much as I do, you get very strong."
Abstract Thinking
Perry's prolific dexterity developed at an early age, when she began painting with watercolors. She rediscovered art while practicing medicine, sketching spines and surgical techniques to explain complex procedures to patients. Now, her passion project is designing home furniture, including tables, chairs and even a cabana for her backyard. She loves to merge glass with wood and metal in her designs and often takes an unorthodox approach to shapes and sizes. "I'm a person of symmetry in the operating room and I'm very obsessive, but in decor I don't like everything to be perfectly symmetrical. I like things to be slightly different," she says.
Off Script
Perry took an unconventional route to medicine. She started playing piano at age 3 and initially majored in music at Elon University in North Carolina, enrolling in biology classes for fun. While studying in London, she became concerned about a career as a pianist. "I met a lot of people who were very talented and struggling to make ends meet," she says. With encouragement from her biology professors, Perry took the MCAT to keep her options open. Before she knew it, she was attending medical school at the University of North Carolina at Chapel Hill. "I had no plans for what I was going to do with my life," she says. "I was just interested in everything and willing to follow whatever doors were open."
Creating Opportunities
The first time Perry stepped into the operating room while shadowing a neurosurgeon, "I was in love. I was hooked," she says. "And it was the most basic procedure—a shunt. I thought it was the coolest thing ever." Perry loved how she could not only diagnose and prescribe treatments but also actually fix someone in surgery. She became the first female neurosurgeon on staff when she joined Cedars-Sinai. Now she mentors women considering a career in her field, where women have been underrepresented. "I tell all of my mentees, 'Whatever you decide to do, make sure you are passionate about it. And whatever it is that you do, take that skill and share it with somebody else,'" she says.
Staying in Tune
Perry still plays piano regularly at home with her 11-year-old daughter. And music is an integral part of her day job, too. "Anybody who knows me knows the first thing I do when I walk into the OR is put my music on," she says. "Most patients when they roll into the room, they hear my music. And if they have special requests, we take them."