New Class of Healthcare Innovators Arrives at Cedars-Sinai
Jul 08, 2018 Cedars-Sinai Staff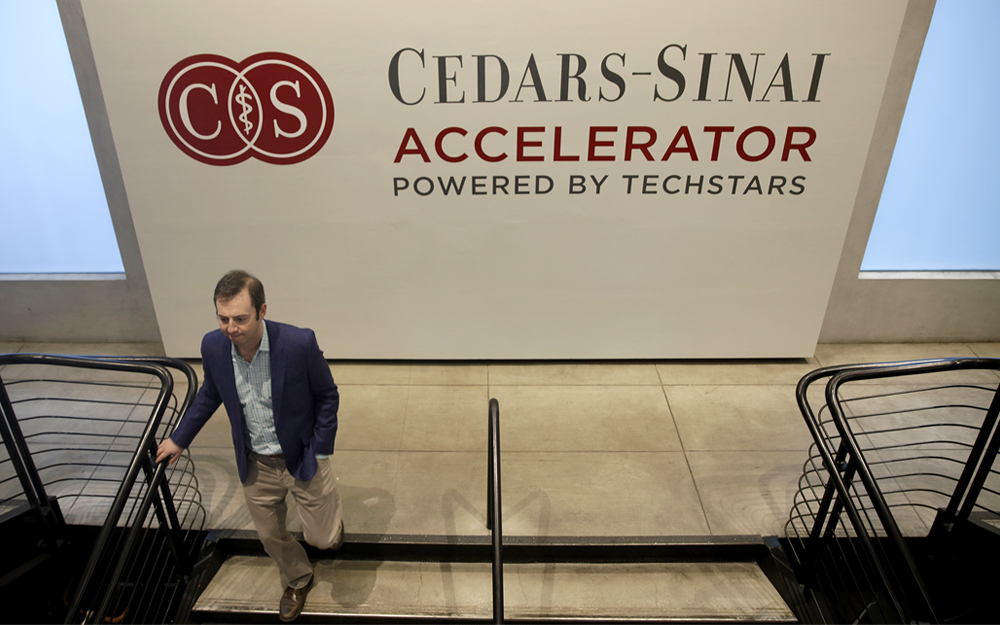 This week, we're welcoming 9 health-tech startups to the Cedars-Sinai Accelerator powered by Techstars. These companies have been selected to participate in the 3-month incubator program, where they will learn from the best and brightest at Cedars-Sinai.
In addition to valuable mentorship from physicians and other health care leaders, each company in the 4th class of the program will receive $120,000 in seed money and will work in the "Innovation Space" adjacent to the medical center.
The goal of the accelerator is to help healthcare startups turn ideas into breakthroughs that can improve patient care globally. At the end of the boot-camp-like program, the companies will present their progress and pitch their innovative ideas to investors as part of Demo Day.
---
---
"It's exciting to see these founders and their teams using innovative technologies to tackle a variety of healthcare challenges," says Anne Wellington, managing director of the accelerator. "Some offer solutions that will be used by patients and frontline clinical staff, while others are focused on supporting medical device technicians, billing office staff, or supply chain analysts."
"I'm thrilled to partner with this impressive group of companies whose solutions emphasize the multi-faceted nature of the healthcare industry."
The startups are:
Make an Appointment
---
Find a Doctor
Call Us 7 Days a Week, 6 am - 9 pm PT