Lab Members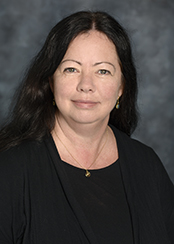 Gillian Barlow, PhD
Project Scientist
Gillian Barlow, PhD, is a project scientist for the Medically Associated Science and Technology (MAST) Program at Cedars-Sinai. She obtained her bachelor of science from Dublin City University in Ireland, where she majored in genetics and immunology, and subsequently earned her doctorate in molecular biology from University College Dublin. Her fields of expertise include molecular biology and molecular genetics, and she is highly experienced in cell culture and the generation and analysis of knockout and transgenic mouse models. Barlow's research interests include the roles of the gut microbiome in metabolism and weight gain, and in gastrointestinal conditions such as irritable bowel syndrome. Prior to joining the GI Motility Program, she was a research scientist in the Division of Molecular Neurogenetics (Department of Pediatrics) at Cedars-Sinai. There she worked on the molecular genetics of Down syndrome, and later worked in the Division of Reproductive Endocrinology and Infertility (Department of Obstetrics and Gynecology), where she worked on female infertility and premature ovarian failure. Barlow has held grants from the American Heart Association and has been a co-investigator on grants from the Eunice Kennedy Shriver National Institute of Child Health and Human Development. To date, she has co-authored more than 30 peer-reviewed papers and five book chapters.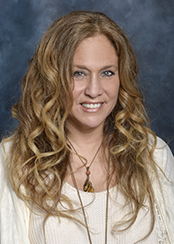 Stacy Weitsman, MS
Laboratory Director
Stacy Weitsman earned her bachelor of science from Indiana University and her master of science from the University of California, Riverside. She has more than 30 years of experience in research with 20 years in laboratory management. Weitsman has co-authored more than 80 peer-reviewed journal articles and abstracts. She currently works on the rifaximin study for the Valeant grant and the polycystic ovary syndrome androgens study. Her responsibilities include overseeing basic science operations and interfacing with the research and administrative teams.
Walter Morales
Laboratory Supervisor
Walter Morales graduated from UCLA where he studied microbiology, molecular genetics and immunology. He is primarily responsible for the rifaximin study for the Valeant grant. Walter oversees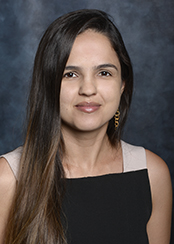 Gabriela Leite, PhD
Research Associate III
Gabriela Leite, PhD, is a research associate III for MAST. She has more than eight years' experience as a researcher in the field of molecular biology. Her research interests include the interrelationship between the gut microbiome and gastrointestinal conditions, including irritable bowel syndrome, small intestinal bacterial overgrowth and the interdependence of the gut microbiome and metabolism. Leite has authored papers evaluating the metabolic response of human cells against microbial infection through deep sequencing of the RNA population (messenger RNA and microRNAs). She obtained her bachelor of science in pharmacy and clinical analysis followed by her master's degree in health sciences from State University of Maringá in Brazil. Leite earned her doctorate in science from the University of São Paulo in Brazil. Before joining the MAST program, she was a postdoctoral researcher in the University of São Paulo's Department of Clinical Analysis.
Rashin Sedighi, PhD, MS, RN
Clinical Research Coordinator II
Rashin Sedighi, PhD, MS, RN, is a clinical researcher in MAST with a wide background in nursing and nutritional science. Her current studies include the small intestine microbial and long-term interests involve development of research focusing on understanding obesity and diabetes and their complications. Sedighi has been awarded many fellowships, including the Roy Teranishi Graduate Fellowship in Food Chemistry, in 2012, for $1,000; and U.S.D.A. Transdisciplinary Graduate Training Program Fellowship in Functional Foods, Bioactive Food Components & Human Health, in 2012–2013 for $33,300; she was the first-place poster winner of a $1,000 prize at Nutraceuticals and Functional Foods Division, IFT annual meeting, in 2013. She earned her bachelor's degree in nursing from Shahid Beheshti University School of Nursing, Tehran, Iran, followed by a master of science in maternal and child nutrition from University of California, Davis. She received her doctorate in nutritional and food science from North Carolina Agriculture and Technology State University in Greensboro, where she was focusing on the effects of food and nutrition on health. Christine Chang, RN
Research Nurse
Christine Chang has more than 10 years' experience as a nurse. She joined the MAST program in November 2016 and was responsible for initiating one of MAST's biggest studies to date. Chang provides oversight for the small intestinal microbiome sampling study, including interfacing with the research subjects, obtaining samples, analyzing data and maintaining regulatory compliance. She earned her nursing degree from Mount Saint Mary's College, in Los Angeles.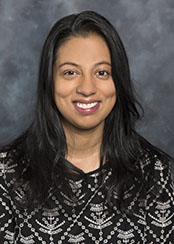 Chandrima Chatterjee, MPH
Research Administrative Coordinator I
Chandrima Chatterjee balances her scientific and marketing skills in her role with the MAST program. She provides support with philanthropy outreach, curates media/branding and presentations and streamlines social and digital media assets, along with providing laboratory support. Her research interests are in nutrition sciences and health education, in addition to the use of sports as a tool for combating public health issues. Chatterjee's experiences range from sports media to nonprofit support and management to freelance journalism and photography. She worked at the University of Pennsylvania and Emory University as a research specialist, at the University of Southern California Keck School of Medicine as a part-time editor and is always on the lookout for a good story. Chatterjee has a master's degree in public health education and a bachelor of science in biology.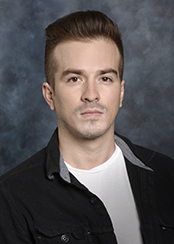 Gonzalo Parodi
Research Associate II
Gonzalo Parodi performs research with MAST. His focus is on the lab's polycystic ovary syndrome (PCOS) androgens study, in addition to assisting with other projects in the lab. His skills in molecular biology techniques, spectroscopy and animal handling facilitate his research of microbiome, PCOS and genomics/metabolomics. Parodi earned a bachelor of science in both biochemistry and biotechnology from California State University, Northridge.
Shreya Celly
Research Associate I
Shreya Celly joined MAST in June 2017. Before that, she worked in genetics, studying muscleblind proteins at the Institute for Genetic Medicine at the University of Southern California (USC) Keck School of Medicine. Celly is working on the rifaximin study and the small intestinal microbiome sampling study. She also assists with the multitude of other projects in the lab. Celly received her bachelor of science in biochemistry from USC.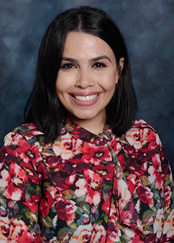 Anasheh Enjily
Management Assistant II
Anasheh Enjily works closely with the MAST program executives. She manages their calendars and performs administrative work for the MAST group. Enjily has 11 years of health administration and customer service experience. Before joining MAST, she worked as the senior patient service representative for the GI Motility clinic and assisted Ali Rezaie, MD, the GI Motility medical director, along with other physicians. She previously worked in the emergency department of Glendale Memorial Hospital as an access care coordinator. Enjily obtained her bachelor's degree in journalism and public relations from California State University, Northridge.
Contact the Pimentel Lab
8700 Beverly Blvd.
Davis Building, Room 5009
Los Angeles, CA 90048