Lab Members
Nazanin Mirzaei, PhD
Postdoctoral Scientist
Nazanin Mirzaei, PhD, completed her postgraduate
education at Imperial College London,United Kingdom,
where she received her master's of research in experimental neuroscience and her doctorate in neuroscience/
neuropsychopharmacology with a focus on Alzheimer's disease.
She usesmultidisciplinary approaches to study the underlying
pathology and role of inflammation in neurodegenerative
disorders as well as to assess efficacy of potential
therapeutic interventions. After moving to California,
she joined the Koronyo-Hamaoui Lab as a postdoctoral
researcher to further characterize and map retinal
neuropathology and to study the role of immune
responses and modulation in Alzheimer's disease.
Haoshen Shi, MD, PhD
Postdoctoral Scientist
Haoshen Shi, MD, PhD, completed his medical education in Shandong, China. He then moved to Detroit to pursue his scientific education as a doctoral student in the Anatomy & Cell Biology department at Wayne State University School of Medicine. Dr. Shi is an eye specialist with research experience in immunology and diabetic retinopathy. He is now undertaking new research on retinal vasculature in Alzheimer's disease in the Koronyo-Hamaoui lab.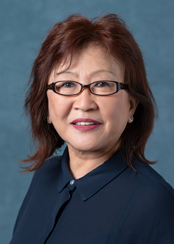 Altan Rentsendorj, PhD
Research Associate
Altan Rentsendorj, PhD, received her Master of Science in Microbiology and her Doctorate in Molecular Biology at Lorand Eotvos University, Budapest and the Hungarian Academy of Sciences, Szeged, respectively. She was a research fellow at the Institute of Biotechnology, Mongolian Academy of Sciences, Ulaanbaatar; a postdoctoral fellow in biology at St. Luke's Medical Center, Rush Presbyterian Hospital, Chicago, IL, and in virology at City of Hope Medical Center, Beckman Research Institute, Duarte, CA; a scientist at the University of Southern California, Norris Cancer Center, Gene Therapy Laboratories; and is a research associate at Cedars-Sinai Medical Center, Department of Neurosurgery, Regenerative Medicine Institute.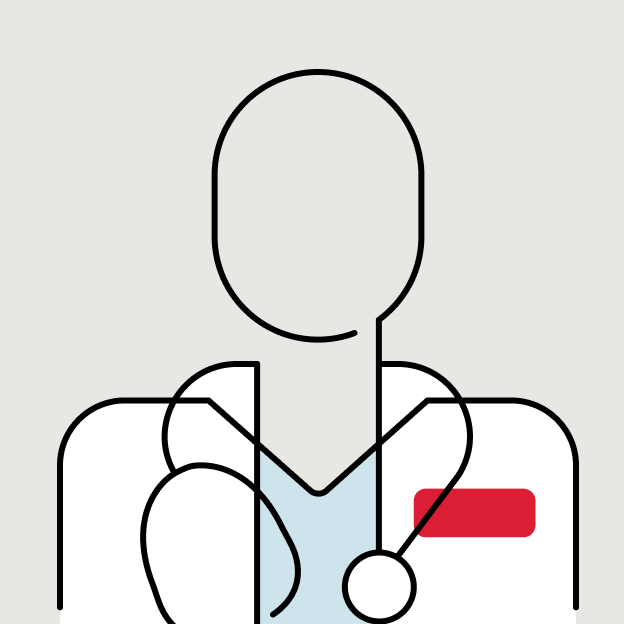 Yosef Koronyo, MSc, LLB
Research Associate - Key Collaborator
Yosef Koronyo, MSc, LLB, received his Bachelor of Science in Natural Sciences and his Master of Science in Molecular Microbiology and Biotechnology at Tel-Aviv University, Israel. He was a researcher at Wise Faculty of Life Sciences, Tel-Aviv University. In parallel with his PhD studies in plant genetic engineering, he studied law at Tel-Aviv University, eventually shifting completely into law studies and becoming a member of the Israeli bar. During the past six years, Koronyo has shifted back to biological research. He developed exclusive noninvasive imaging approaches for ex vivo and in vivo monitoring of pathological processes and immune cell infiltration in the retina of rodent models of neurodegenerative disorders.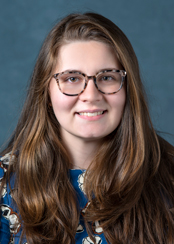 Giovanna Regis, BA
PhD Student
Giovanna Regis received her bachelor's degree in Neuroscience & Behavior from Barnard College at Columbia University. She is currently working as a research intern at the Koronyo-Hamaoui Laboratory conducting Alzheimer's disease research in immune therapies and retinal pathology.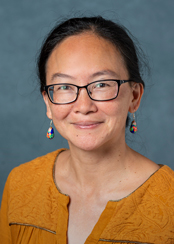 Dieu-Trang (Sandrine) Fuchs, MSc
Research Associate
Dieu-Trang (Sandrine) Fuchs, MSc, received her Master of Science in Biology from the Pierre and Marie Curie University, Paris, France and her Medical Analysis certification from the Pitie-Salpetriere Hospital, Paris, France. Since joining the Koronyo-Hamaoui Laboratory, Fuchs has been involved in studying the pathological and behavioral aspects of Alzheimer's disease following immune-based therapies in transgenic mouse models.
Julia Sheyn, BSc
Research Associate
Julia Sheyn, BSc, completed her Bachelor of Science in Pharmacy at the Hebrew University of Jerusalem, Faculty of Medicine. She worked for two years as a research assistant in a pharmaceutics lab at the Hebrew University Pharmacy School and for a year in the Heart Institute at the Hadassah University Hospital, Jerusalem. After graduation from pharmacy school, Sheyn worked as a community pharmacist for 7 years. She has been involved in neuropathological assessments as well as cognitive and behavioral testing following immune-modulation therapies in transgenic mouse models of disease.
Jonah Doustar, BA
Research Associate & Premed Student
Jonah Doustar earned his bachelor's degree in neuroscience from Boston University and is currently a pre-medical student. In the Koronyo-Hamaoui lab, he is researching the effects of late-stage immune-modulation treatment on Alzheimer's neuropathies as well as retinal pathology in transgenic murine models of Alzheimer's disease.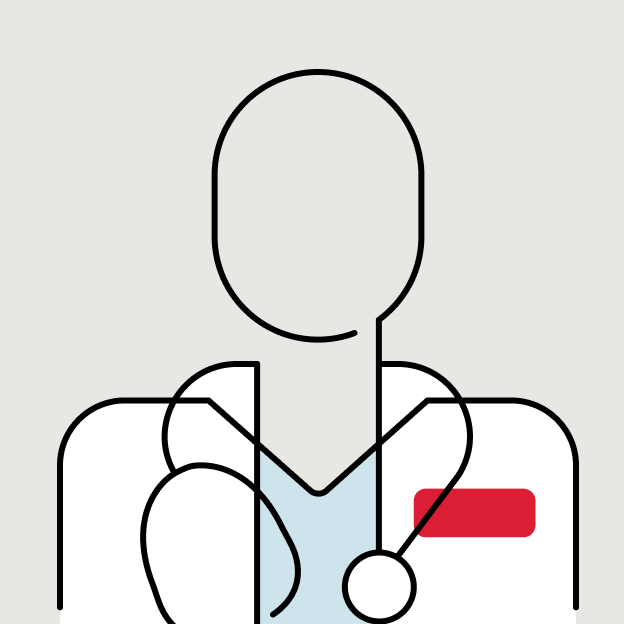 Tania Torbati, BSc
Research Intern
Tania Torbati is a Magna Cum Laude Bachelor of Science graduate from UCLA in Psychobiology. She is currently interning in the Koronyo-Hamaoui lab while attending medical school at Western University of Health Sciences in Pomona, California. Tania's work in the lab focuses on retinal detection of Alzheimer's disease in addition to reduction of neuropathology in response to immunomodulation. She is a four-time winner of 1st place poster/oral presentations at UCLA, CSMC, and other scientific conferences.
Krishna Mandalia
Research Intern
Krishna Mandalia is an undergraduate pre-medical student at the University of Southern California and is earning his Bachelor of Science degree in human biology with minors in neuroscience and business finance. He has a strong background in neurobiology and cognitive sciences, with a growing interest in the translational medicine involved in Alzheimer's disease treatment. In the Koronyo-Hamaoui Laboratory, Krishna is researching the molecular biological and proteomic effects of immune modulation in the treatment of Alzheimer's disease. In addition, Krishna has researched chronic kidney disease at the University of Oxford and orthopaedic surgery at the Keck School of Medicine of USC, as well as an independent venture in machine learning dementia screening.

Mia Oviatt, BSc
Administrative Services Associate
Mia Oviatt received her bachelor's degree in Biology with a concentration in Neurobiology from the California Institute of Technology, where she studied the neural circuitry of food anticipation in mice in the Steele Lab. She now supports the Koronyo-Hamaoui Laboratory in an administrative role, assisting with grant applications, tracking financials, organizing events, editing scientific content, and overseeing communications.
---
Alumni Lab Members
Songlin Li, PhD, 2014–16, Postdoctoral/Project Scientist 
Lab Project: Synaptic dysfunction and protection in Alzheimer's disease models
Currently: Professor and Executive Dean, Institute of Life Sciences, Wenzhou Medical University, China
Nadav J. Hart, BA, 2015–16, Research Intern 
Lab Project: Retinal pathology and inflammation in Alzheimer's disease models
Currently: Medical Student, Keck School of Medicine, University of Southern California
Leah R. Zuroff, BSc, 2015, Research Intern
Lab Project: Immune-mechanisms of amyloid-beta clearance
Currently: Medical Student (with honors), Perelman School of Medicine, University of Pennsylvania, Philadelphia
Lindsey Pelissier, PsyD, MD, 2011–13, Research Student
Lab Project: Astrogliosis and microgliosis in ACE10 murine models of Alzheimer's disease
Currently: Resident Physician, University of Michigan Medical School, Ann Arbor
David Daley, BSc, 2013–16, Research Intern
Lab Project: Alzheimer's disease research and synaptic preservation
Currently: Masters student, Geisinger Commonwealth School of Medicine, Scranton, Pennsylvania
Michelle Moyseyev, BSc, Summers 2008–10, 2013–14, Undergraduate Student
Lab Project: Cerebral astrogliosis in glatiramer acetate-immunized transgenic murine Alzheimer's disease models
Currently: Medical Student, St. George University of Medicine, Grenada
Brenda Salumbides, MSc, 2009–12, Research Associate
Lab Project: Alzheimer's disease immunotherapies and retinal imaging
Currently: Clinical Laboratory Scientist, Arrowhead Regional Medical Center, Colton, California
Michael Pham, MSc, DO, 2009–11, Research Associate
Lab Project: Innate immune mechanisms of repair in the central nervous system
Currently: Ophthalmology Resident, George Washington University, Washington, District of Columbia
Jeffrey J. Yu, BSc, Summers 2010, 2011, Undergraduate Student
Lab Project: Neuropathological changes in ACE10 murine models of Alzheimer's disease
Currently: Medical Student, University of California, Irvine, School of Medicine
Vladimir A. Ljubimov, MD, 2007, 2010, Undergraduate Student (honors thesis)
Lab Project: Cerebral astrogliosis in a transgenic mouse model of Alzheimer's disease following immune-based therapy
Currently: Neurosurgical Resident, University of South Florida, Morsani College of Medicine, Tampa 
Akop Seksenyan, PhD, 2007–09, Research Associate/Graduate Student (Rotation)
Lab Project: Peripheral immune dysfunction in Alzheimer's disease and amyotrophic lateral sclerosis murine models
Currently: Medical Student, Chicago Medical School, North Chicago, Illinois 
Hillary Seidenberg, MD, 2009–11, Undergraduate Student
Lab Project: EGR1 expression in murine models of Alzheimer's disease treated with glatiramer acetate
Currently: Pediatric Resident, David Geffen School of Medicine, UCLA
Joshua Bakhsheshian, MSc, MD, 2007–08, Research Associate
Lab Project: Immune-based therapies for Alzheimer's disease and spinal cord injury
Currently: Neurosurgical Resident, Keck School of Medicine, University of Southern California
MinHee Ko, PhD, 2007–08, Postdoctoral Fellow
Lab Project: Immune-based therapies for Alzheimer's disease
Currently: Senior Scientist, Doheny Eye Institute, UCLA
Anna Fotinich, Minor in Research (Summer 2018)
Andrew Kwon, Minor in Research (Summer 2018)
Mychael Delgardo, Research Intern (Summer 2016)
Dahabada Lopes, PhD, Project Scientist (2012–13)
Patrick Hentschel, Research Intern (Summer 2012)
Lauren Yu, Research Intern (Summer 2012)
Jennifer Aye, MSc, Research Associate (2010–11)
Melissa Liem, Research Intern (2009–10; Co-Mentorship)
Jatin Morar, Research Intern (2008–09)
Iris Kulbatski, PhD, Postdoctoral Fellow (2008–09; Co-Supervision)
Azoulay David, PhD, Postdoctoral Fellow (2007–09; Co-Supervision)
Arseny Finkelstein, BSc, Visiting Graduate Student (Fall 2008)
Patricia Rogeri, PhD, Postdoctoral Fellow (2007–08; Co-Supervision)
Gilad Kunis, MSc, Visiting Graduate Student (Summer–Fall 2007)
Contact the Koronyo-Hamaoui Lab
Cedars-Sinai Maxine Dunitz Neurosurgical Institute
127 S. San Vicente Blvd.
Advanced Health Science Pavilion, Eighth Floor, Suite A8103
Los Angeles, CA 90048