Lab Members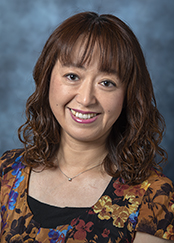 Rui Zhang, MD
Project Scientist I
Rui Zhang, MD, is an expert in cardiac cell isolation, single cell patch clamp and fluorescence imaging, laser scanning confocal imaging, maintenance of multiple mouse colonies, immunohistochemistry and DNA analysis. Peter Kilfoil, PhD
Postdoctoral Scientist
Peter Kilfoil, PhD, completed his bachelor's degree in biomedical engineering at Vanderbilt University and earned his doctorate in biochemistry and molecular biology at the University of Louisville. Kilfoil's current research uses his expertise in cellular electrophysiology and fluorescent calcium imaging to investigate changes in excitation-contraction coupling and calcium handling in heart failure with preserved ejection fraction.
Sabine Lotteau, PhD
Postdoctoral Scientist
Sabine Lotteau, PhD, completed her doctorate at the University of Lyon, France. She then moved to the University of Leeds, U.K., where she performed her first postdoc. Her research to date focuses on skeletal and cardiac muscle function in health and disease. Lotteau is now focusing on sodium calcium exchanger in the Goldhaber Lab where she does cardiac cell isolation, molecular biology, confocal microscopy and electrophysiology.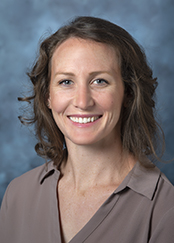 Adina Hazan, PhD
T32 Postdoctoral Scientist
Adina Hazan, PhD, completed her doctorate at The Hebrew University of Jerusalem, Israel. During this time, she investigated the biophysical properties of pain receptors through single-cell electrophysiology, live-cell calcium imaging, and molecular and cellular biology. She is currently using these techniques to characterize the molecular basis of cardiac automaticity in isolated pacemaker cells. Stephan Aynaszyan, BS
Research Associate
Stephan Aynaszyan completed his bachelor's degree in human biology at the University of Southern California. He has an extensive background in molecular biology, more specifically, the mechanisms behind the RNA interference pathways. Aynaszyan currently provides detailed analysis and recordings of various models using methods of echocardiography. Christina Grabar
Research Intern
Christina Grabar is completing her bachelors of science in psychobiology with a minor in gerontology at UCLA. Grabar is learning and performing various lab techniques, such as genotyping and protein analyses, to prepare her for a career in medicine.
Contact the Goldhaber Lab
8700 Beverly Blvd.
Davis Building, Room 2058
Los Angeles, CA 90048