Lab Members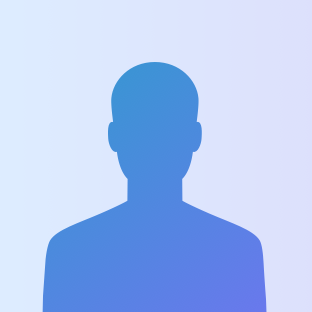 Alberto Ayala Sarmiento
Postdoctoral Scientist
Alberto E. Ayala Sarmiento, PhD, earned his bachelor's degree in biotechnology at the Autonomous University of Queretaro, Mexico. He obtained his master's degree and doctorate from the Center for Research and Advanced Studies (CINVESTAV) in Mexico City where he focused mainly on brain tumors, gene therapy, neurogenesis and cerebrospinal fluid physiology. Ayala's current interest in the Breunig Laboratory includes new brain tumor models and their early diagnosis.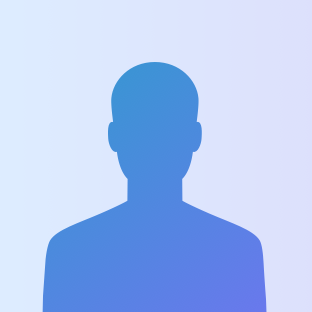 Swasty Chandra
Research Associate I
Swasty Chandra earned her bachelor's degree in neuroscience at UCLA. During her years as an undergraduate, she conducted research in the Geschwind Laboratory, studying the cellular and neuroanatomical mechanisms that give rise to the excitatory synaptic deficits in the Cntnap2 knockout mouse, a model of autism. She also worked in the Goldman Laboratory at the University of Rochester, New York, as a summer undergraduate researcher studying cell surface markers that selected for efficient therapeutic remyelination in a hypomyelinated mouse model.
Katie Grausam
Postdoctoral Scientist
Katie Grausam, PhD, earned two bachelor's degrees in human biology as well as psychology at Michigan State University, followed by two master's degrees in neuroscience and science education at Florida State University. In 2018, she completed her doctorate in basic biomedical sciences at the University of South Dakota/Sanford School of Medicine, with a focus on the involvement of transcription factor ATOH1 in metastatic medulloblastoma, the most common pediatric brain tumor. Currently, as a postdoctoral scientist in the Breunig Lab, she will be investigating additional brain tumors, including glioblastoma, and the interaction with the immune microenvironment of the brain, a project in collaboration with Stephen Shiao, MD, PhD.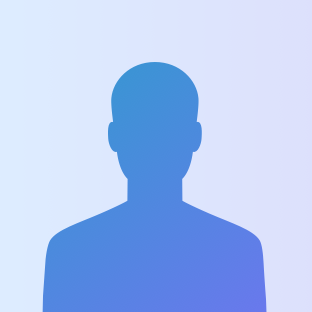 Naomi Kobritz, MS, MBA
Research Associate I
Naomi Kobritz received her master's degree in biotechnology and bioinformatics with an emphasis on stem cell technology and laboratory management and an MBA from California State University, Channel Islands, in 2018. She studied the role of TNF-α in Alzheimer's disease at the VA Greater Los Angeles Healthcare System before joining the Breunig Laboratory as a visiting graduate student through the California Institute for Regenerative Medicine (CIRM) Bridges to Stem Cell Research Program.
Paul Linesch
Graduate Student
Paul Linesch received his bachelor's degree in neuroscience and behavior from University of California, Santa Cruz. Prior to joining the Cedars-Sinai Graduate Program, he performed neuroimaging research in nuclear medicine at Cedars-Sinai S. Mark Taper Foundation Imaging Center investigating dementia, Parkinson's disease, and Lyme disease using SPECT and PET scans. Paul's current interest at the Breunig Laboratory involves astrocytes and their role in development and maintaining homeostasis.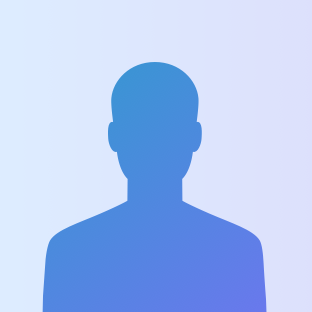 Shagun Mehta, MS
Research Associate II
Shagun Mehta earned her bachelor's degree in biology from the University of Southern California (USC) and subsequently went on to receive her master's degree in stem cell biology and regenerative medicine from the Keck School of Medical of USC. Her research interests include neurodegenerative diseases, iPSC modeling and whole tissue clearing.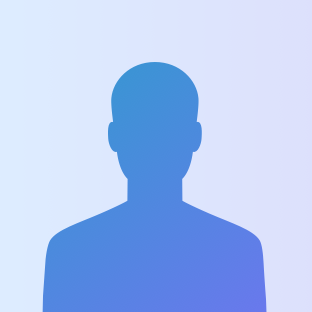 Hannah Park, BS
Graduate Student
Hannah Park earned her bachelor's degree in biochemistry at the University of California, San Diego. As an undergrad, she studied neuroendocrinology in the laboratory of Wylie Vale, PhD, at the Salk Institute. She also worked in metabolic engineering for clean energy in the laboratory of James Liao, PhD, at UCLA. In the Breunig Laboratory, Park's main focus is studying the molecular mechanisms of ETS factors on pediatric glioma, and identifying common cell-fate regulators in neurodevelopment and brain tumors.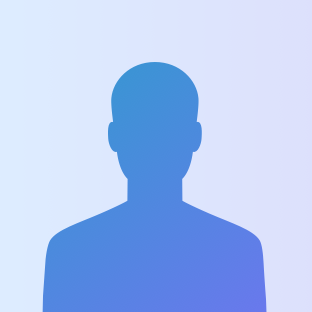 David Rincón Fernandez Pacheco, PhD
Postdoctoral Researcher
David Rincón Fernandez Pacheco, PhD, is a biologist with a master's degree in immunology. In 2016, he completed his doctorate in biomedicine at the University of Córdoba, Spain, under the supervision of Justo P. Castaño, PhD. Rincón Fernandez Pacheco focused his research in the cellular and molecular implications of alternative splicing abnormalities in the context of breast cancer. Currently, he has started his postdoctoral in Breunig Lab where his studies involve the development of new cancer models and the investigation of the role of extracellular vesicles in brain tumor development and progression.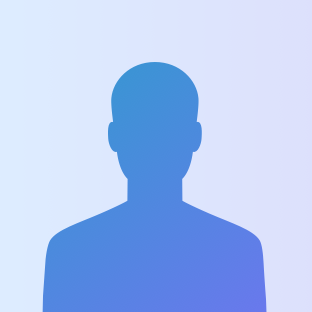 Sara Sabet, MS
Graduate Student
Sara Sabet, MS, earned her bachelor's degree in neuroscience and psychology from the University of Southern California (USC). Before joining Cedars-Sinai, she completed her master's in stem cell biology and regenerative medicine from USC where she investigated the role of periosteal cells in chondrocyte-to-osteocyte transdifferentiation during bone regeneration in the lab of Francesca Mariani, PhD. Currently, Sabet's research involves probing the role of genetic signatures in cellular competition in glioma, as well as developing more efficient lineage tracing of single cells in brain tissue.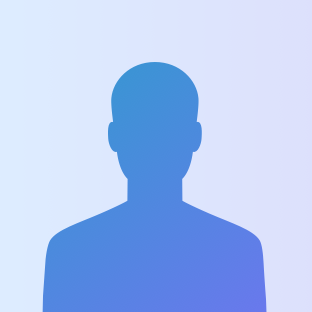 Amy Yang, BS
Research Associate III
Amy Yang earned her bachelor's degree in cellular and molecular biology from the University of Michigan, Ann Arbor. Prior to joining the Breunig Lab, she worked on optimizing fluorescent protein voltage sensors for optically recording neuronal activity. Currently, Yang is investigating the mechanisms involved in cell fate specification during neurodevelopment.
---
Alumni Lab Members
David Saxon, 2016-18, Research Associate
Currently: MD/PhD Student at Georgetown University
Kruttika Dabke, 2018, Rotation Student

Cedars-Sinai

Graduate Program
Currently:  Doctoral Student at

Cedars-Sinai

Katherine Bannykh, Summer 2018, Medical Student Intern
Claire Stevens, Summer 2018, Undergraduate Intern
Christina Boatwright, Summer 2018, Undergraduate Intern
Aslam Akhtar, 2013-17, PhD Student

Cedars-Sinai

Graduate Program, Postdoctoral Fellow
Currently: Physician-Scientist Candidate at The George Washington University School of Medicine and Health Sciences
Rachelle Levy, 2011-16, Research Associate
Currently: Nurse, Pediatric Oncology Unit, Children's Hospital of Philadelphia, Pennsylvania
Gi Bum Kim, 2011-16, Research Associate
Currently: Graduate Student, Computational Biology at Carnegie Mellon University
C. Danielle Antonuk, 2012-13 and Summer 2014, Research Associate
Currently: Emergency Medicine Resident at University of California, Los Angeles
Jessica Molina Aravena, 2012-14, Research Associate
Currently:  Asistente de Investigación, Laboratorio de Bioinformática y Expresión Génica del INTA, Universidad de Chile 
Marina Dutre-Clarke, 2013-16, Research Associate
Currently: Genetic Counselor, UCLA
Steve Sirot, 2015-16, Undergraduate Summer Intern
Currently: Attending Ohio State University Medical School
Ashley Watkins, 2016-17, Undergraduate Intern, Research Associate
Eli Rodriguez, Summer 2016, Intern
Henrique Fernandes, Summer 2015, Medical Student Summer Intern
Isaac Siegemund-Broka, Summer 2014, Undergraduate Summer Intern
William Schreiber-Stainthorp, Summer 2014, Undergraduate Summer Intern
Victoria Dardov, 2014, Rotation student

Cedars-Sinai

Graduate Program
Currently: PhD student in Svendsen Lab

Cedars-Sinai

Regenerative Medicine Institute
David Gate, 2011, Rotation Student

Cedars-Sinai

Graduate Program
Currently: Postdoctoral Scientist in Wyss-Coray Lab at Stanford University
Contact the Breunig Lab
127 S. San Vicente Blvd.
Advanced Health Sciences Pavilion, Eighth Floor
Los Angeles, CA 90048