Administration Team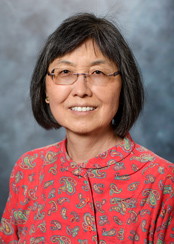 Kathy Oka, MS
Research Administrative Coordinator
Kathy Oka is CORE's administrative coordinator. She received bachelor's degrees from University of Southern California and University of Puget Sound. Oka brings with her extensive experience from her years of working at UCLA in health science departments, including Dean's Office, School of Medicine; Radiation Oncology; Orthopaedic Surgery and Medicine. Her most recent position as the GI fellowship coordinator at the Geffen School of Medicine at UCLA makes her an integral part of the CS-CORE team as she lends her knowledge of management as well as four years working with the team's director, Brennan Spiegel, MD.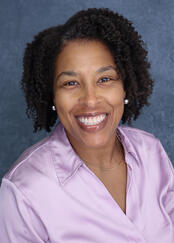 Mechauna Thierry, BS
Management Assistant II
Mechauna Thierry received her bachelor of science in arts and letters from Portland State University. Thierry's research interests include examining the functionality of various systems and the relationship between people, computers and their environment, the use of patient-reported outcomes in mental health clinical care, and physician-patient communication. Her focus is restructuring the systems that people work in. Thierry is finishing her master of business administration with a concentration in project management at Keller Graduate School. She's worked at Cedars-Sinai Medical Group for the past seven years as head surgical coordinator in the Department of Pediatric Craniofacial and Plastic Surgery. Thierry joined the CS-CORE team as a management assistant II in 2018. She assists in all areas of research such as data collection and calendar management, as well as handling administrative tasks.
Have Questions or Need Help?
Contact us if you have questions, or wish to learn more about the Center for Outcomes Research and Education at Cedars-Sinai.
Cedars-Sinai Center for Outcomes Research and Education
Pacific Theaters Building, Suite 800
116 N. Robertson Blvd.
Los Angeles, CA 90048