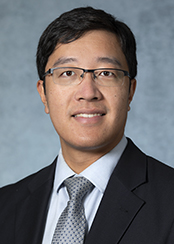 Yufei Chen, MD
310-423-8350
Fax: 310-423-8351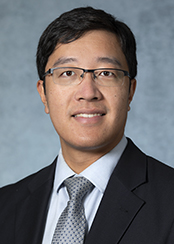 General Surgery
8635 W Third St #770
Los Angeles, CA
34.074011
-118.380771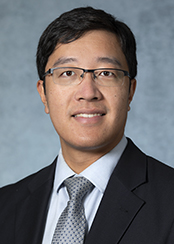 Back to Top
Languages
English

,

Chinese (Mandarin)

,
Locations
General Surgery
34.074011
-118.380771
General Surgery
310-423-8350
310-423-8351 (Fax)
Monday: 8:00AM - 4:30PM
Tuesday: 8:00AM - 4:30PM
Wednesday: 8:00AM - 4:30PM
Thursday: 8:00AM - 4:30PM
Friday: 8:00AM - 4:30PM
---
Adjacent to Cedars-Sinai Medical Center on Third Street between Robertson and San Vicente. Parking is available on either side of the Medical Office Towers. No validation available.
Los Angeles
34.0474414
-118.4628094
Los Angeles
310-231-2121
310-943-3144 (Fax)
Experience
Specialties
Area in which a healthcare provider is highly trained and often board certified.
1
Sub Specialties
A focused area of clinical knowledge and skills within a specialty. Example: a neurology specialist focused on stroke treatment.
1
Programs
Cedars-Sinai clinical programs this provider is part of:
6
Research Areas
Titles
Assistant Professor

,

Surgery

Co-Director

,

Multidisciplinary Adrenal Program
Education & Training
University of California, San Francisco

Fellowship - Completed 2018

Massachusetts General Hospital / Harvard

Residency - Completed 2017

University of New South Wales

Medical School - Completed 2010
Achievements
1

Board Certifications

3

Awards and Honors

6

Publications
Board Certifications
Surgery-General Surgery

American Board of Surgery
Awards and Honors
American College of Surgeons
The Society of Asian Academic Surgeons
The American Association of Endocrine Surgeons
Publications
Chen Y, Hodin RA, Pandolfi C, et al. Hypoglycemia after resection of pheochromocytoma. Surgery. 2014 Dec;156(6):1404-1408. [Epub 2014 Nov 11]
Chen Y, Masiakos PT, Gaz RD, et al. Pediatric thyroidectomy in a high volume thyroid surgery center: Risk factors for postoperative hypocalcemia. J Pediatr Surg. 2015 Aug;50(8):1316-1319.
Chen Y, Lubitz CC, Shikora SA, et al. Primary Hyperparathyroidism After Roux-en-Y Gastric Bypass. Obes Surg. 2015 Apr;25(4):700-704.
Chen Y, Chomsky-Higgins K, Nwaogu I, et al. Hidden in Plain Sight: Transoral and Submental Thyroidectomy as a Compelling Alternative to "Scarless" Thyroidectomy. J Laparoendosc Adv Surg Tech A. 2018 May 7. [Epub ahead of print]
Chen Y, Sadow P, Suh H, et al. BRAFV600E is correlated with recurrence of papillary thyroid microcarcinoma: A systematic review, multi-institutional primary data analysis, and meta-analysis. Thyroid. 2016;26(2):248-255
Chen Y, Scholten A, Chomsky-Higgins K, et al. Risk Factors Associated With Perioperative Complications and Prolonged Length of Stay After Laparoscopic Adrenalectomy. JAMA Surg. 2018. [Epub ahead of print]
View Publications on PubMed