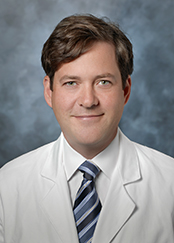 Timothy P. Charlton, MD
Accepting New Patients
Locations
Cedars-Sinai Spine Center
34.069847
-118.375276
Cedars-Sinai Spine Center
Monday: 8:00AM - 5:00PM
Tuesday: 8:00AM - 5:00PM
Wednesday: 8:00AM - 5:00PM
Thursday: 8:00AM - 5:00PM
Friday: 8:00AM - 5:00PM
The Cedars-Sinai Spine Center is located within the Mark Goodson Building at 444 S. San Vicente Blvd., Los Angeles, CA 90048. Self-parking is available via the parking garage entrance on Colgate Street. Validation is not available. For all parking rate information and discounted tickets, please visit cedars-sinai.org/patients-visitors/map.html.
Experience
Specialties
Area in which a healthcare provider is highly trained and often board certified.
1
Programs
Cedars-Sinai clinical programs this provider is part of:
2
Clinical Expertise
Area in which a healthcare provider has additional training or expertise.
5
Complex Ankle Fractures
Great Toe Arthritis and Bunions
Injuries of Dance Medicine and Professional Athletes
Total Ankle Replacement and Ankle Arthritis
Treatment of Achilles Tendon Ruptures
Research Areas
Education & Training
Hospital for Special Surgery

Fellowship - Completed 2005

Columbia University College of Physicians and Surgeons

Medical School - Completed 1995
Achievements
1

Board Certifications

7

Awards and Honors
Board Certifications
Orthopaedics

American Board of Orthopedic Surgery
Awards and Honors
Reviewer: Foot and Ankle International
Member, American Orthopaedic Foot and Ankle Society
Member, International Association of Dance Medicine and Science
Member, American Board of Orthopaedic Surgeons
Member, American Academy of Orthopaedic Surgeons
Member, Society of American Baseball Research
Reviewer: Journal of Bone and Joint Surgery
Insurances
Before scheduling, we recommend checking with your insurance plan to see if an authorization is required to see this doctor. Primary Care Physicians (adult and pediatrics) do not require prior approval.