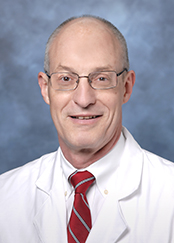 Stuart H. Kuschner, MD
Accepting New Patients
Locations
Hand Surgery
34.074024
-118.380752
Hand Surgery
8635 W. 3rd St.
Medical Offices West, Suite 990 West
Los Angeles, CA
Get Directions
Monday: 9:00AM - 5:00PM
Tuesday: 9:00AM - 5:00PM
Wednesday: 9:00AM - 5:00PM
Thursday: 9:00AM - 5:00PM
Friday: 9:00AM - 5:00PM
Medical Offices West is located at 8635 W. 3rd Street between Sherbourne Drive and George Burns Road. Self-parking is available in the Medical Offices West parking lot, located on George Burns Road between 3rd Street and Gracie Allen Drive. Building entries are located on Street Level and Plaza Level. Once inside, take the Medical Offices West elevators to your desired destination. For parking rates and hours of operation, please visit cedars-sinai.org/parking. Take a photo of your parking spot location to help find your parked car.
Experience
Specialties
Area in which a healthcare provider is highly trained and often board certified.
1
Programs
Cedars-Sinai clinical programs this provider is part of:
3
Clinical Expertise
Area in which a healthcare provider has additional training or expertise.
5
Arthritis of Hand and Wrist
Dupuytren's Disease
Fractures of Hand and Wrist
Nerve Compression Syndromes
Sprains of Hand and Wrist
Research Areas
Education & Training
Massachusetts General Hospital

Fellowship - Completed 1988

Hospital For Joint Diseases

Residency - Completed 1986

Mount Sinai Medical Center

Internship - Completed 1982

New York University

Medical School - Completed 1981

Harvard University

Degrees - Completed 1977
Achievements
2

Board Certifications

3

Awards and Honors
Board Certifications
Surgery of The Hand

American Board of Plastic Surgery

Orthopaedics

American Board of Orthopedic Surgery
Awards and Honors
Member, Hand and Upper Extremity Reconstructive Surgery Program, Cedars-Sinai Orthopaedic Center
Member, American Academy of Orthopaedic Surgery
Member, American Society for Surgery of the Hand
Insurances
Before scheduling, we recommend checking with your insurance plan to see if an authorization is required to see this doctor. Primary Care Physicians (adult and pediatrics) do not require prior approval.