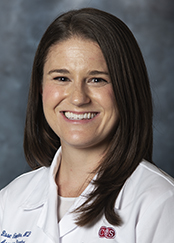 Locations
Smidt Heart Institute
34.074653
-118.378972
Smidt Heart Institute
127 S. San Vicente Blvd., Pavilion, Suite A3600
Los Angeles, CA 90048
Get Directions
Monday: 8:00AM - 5:00PM
Tuesday: 8:00AM - 5:00PM
Wednesday: 8:00AM - 5:00PM
Thursday: 8:00AM - 5:00PM
Friday: 8:00AM - 5:00PM
Pavilion is located at 127 S. San Vicente Boulevard between West 3rd Street and Gracie Allen Drive. Valet parking and self-parking are available in the Pavilion Parking lot, located on Sherbourne Drive between West 3rd Street and Gracie Allen Drive. Park in the Gold Zone (Levels B2 and B3) and take the Gold Parking elevators to the Plaza Level. Follow the signs for the Pavilion elevators, and take the elevator up to your destination. For parking rates and hours of operation, please visit cedars-sinai.org/parking
Experience
Specialties
Area in which a healthcare provider is highly trained and often board certified.
1
Programs
Cedars-Sinai clinical programs this provider is part of:
4
Titles
Associate Director

,

Adult Congenital Heart Program
Education & Training
Stanford University Medical Center

Fellowship - Completed 2018

New York University Medical Center

Fellowship - Completed 2016

Columbia University Medical Center

Residency - Completed 2013

New York University Medical Center

Medical School - Completed 2010
Achievements
2

Board Certifications

3

Awards and Honors
Board Certifications
General Internal Medicine

American Board of Internal Medicine

IM/Cardiology

American Board of Internal Medicine
Awards and Honors
Case Presenter Award, New York State Chapter of American College of Cardiology 24th Annual Meeting
Smallwood Research Fellowship Grant, University of North Carolina at Chapel Hill
Alpha Omega Alpha, New York University School of Medicine
Publications
Xiao T, Shibata Y, Rao B, Laribee RN, O'Rourke R, Buck MJ, Greenblatt JF, Krogan NJ, Lieb JD, Strahl BD. The RNA polymerase II kinase Ctk1 regulates positioning of a 5' histone methylation boundary along genes. Mol Cell Biol. 2007 Jan;27(2):721-31. doi: 10.1128/MCB.01628-06. Epub 2006 Nov 6. PMID: 17088384; PMCID: PMC1800795
Park DS, Tompkins RO, Liu F, Zhang J, Phoon CK, Zavadil J, Fishman GI. Pocket proteins critically regulate cell cycle exit of the trabecular myocardium and the ventricular conduction system. Biol Open. 2013 Jul 31;2(9):968-78. doi: 10.1242/bio.20135785. PMID: 24143284; PMCID: PMC3773344.
Tompkins R, Schwartzbard A, Gianos E, Fisher E, Weintraub H. A current approach to statin intolerance. Clin Pharmacol Ther. 2014 Jul;96(1):74-80. doi: 10.1038/clpt.2014.84. Epub 2014 Apr 11. PMID: 24727470
Tompkins R, Cole WJ, Rosenzweig BP, Axel L, Bangalore S, Lala A. Giant Cell Myocarditis: Not Always a Presentation of Cardiogenic Shock. Case Rep Cardiol. 2015;2015:173826. doi: 10.1155/2015/173826. Epub 2015 Jul 16. PMID: 26257963; PMCID: PMC4519529.
Tompkins R, Kelle AM, Cabalka AK, Lui GK, Aboulhosn J, Dvir D, McElhinney DB; VIVID Registry. Echocardiographic Evaluation of Patients Undergoing Transcatheter Tricuspid Valve-In-Valve Replacement. J Am Soc Echocardiogr. 2019 May;32(5):616-623. doi: 10.1016/j.echo.2018.12.008. Epub 2019 Feb 15. PMID: 30773424.
Tompkins R, Romfh A. General principles of heart failure management in adult congenital heart disease. Heart Fail Rev. 2019 Jul;25(4):555-567. doi: 10.1007/s10741-019-09895-x. PMID: 31788738.
Tompkins R, Zahn EM. Large Coronary Artery Fistula in an Adult: Rarity, Complexity, and Uncertainty. Congenital Cardiology Today. North American Edition. Volume 18 (4): 1-10 April 2020
Setia G, Tyler J, Kwan A, Faguet J, Sharma S, Singh S, Azarbal B, Tompkins R, Chinchilla D, Ghandehari S. High thrombus burden despite thrombolytic therapy in ST-elevation myocardial infarction in a patient with COVID-19. Rev Cardiovasc Med. 2020 Jun 30;21(2):289-295. doi: 10.31083/j.rcm.2020.02.92. PMID: 32706216
Shumeli H, Zahn EM, Odudu G, Flint N, Siegel RJ, Tompkins R. Coronary Artery Fistula, An Unexpected Cause of Heart Failure in a 58-Year-Old Women. Journal of American Cardiology College: Case Reports. DOI: 10.1016/j.jaccas.2020.04.021 2020 Jul, 2 (8) 1192-1195
Tompkins R, Khan A. ACHD Care in the United States: Complex Patients, Even More Complex Health Care System. J Am Coll Cardiol. 2020 Jul 14;76(2):183-185. DOI: 10.1016/j.jacc.2020.05.030. PMID: 32646568.
Broberg CS, Kovacs AH, Sadeghi S, Rosenbaum MS, Lewis MJ, Carazo MR, Rodriguez FH 3rd, Halpern DG, Feinberg J, Galilea FA, Baraona F, Cedars AM, Ko JM, Porayette P, Maldonado J, Sarubbi B, Fusco F, Frogoudaki AA, Nir A, Chaudhry A, John AS, Karbassi A, Hoskoppal AK, Frischhertz BP, Hendrickson B, Bouma BJ, Rodriguez-Monserrate CP, Broda CR, Tobler D, Gregg D, Martinez-Quintana E, Yeung E, Krieger EV, Ruperti-Repilado FJ, Giannakoulas G, Lui GK, Ephrem G, Singh HS, Almeneisi HM, Bartlett HL, Lindsay I, Grewal J, Nicolarsen J, Araujo JJ, Cramer JW, Bouchardy J, Al Najashi K, Ryan K, Alshawabkeh L, Andrade L, Ladouceur M, Schwerzmann M, Greutmann M, Meras P, Ferrero P, Dehghani P, Tung PP, Garcia-Orta R, Tompkins RO, Gendi SM, Cohen S, Klewer S, Hascoet S, Mohammadzadeh S, Upadhyay S, Fisher SD, Cook S, Cotts TB, Aboulhosn JA. COVID-19 in Adults With Congenital Heart Disease. J Am Coll Cardiol. 2021 Apr 6;77(13):1644-1655. DOI: 10.1016/j.jacc.2021.02.023. PMID: 33795039.
De la Rosa AL, Singer-Englar T, Tompkins RO, Patel JK, Kobashigawa JA, Kittleson MM. Advanced heart failure and heart transplantation in adult congenital heart disease in the current era. Clin Transplant. 2021 Nov;35(11):e14451. DOI: 10.11111/ctr.14451. PMID: 34365682
Ebinger JE, Lan R, Sun N, Wu M, Joung S, Botwin GJ, Botting P, Al-Amili D, Aronow H, Beekley J, Coleman B, Contreras S, Cozen W, Davis J, Debbas P, Diaz J, Driver M, Fert-Bober J, Gu Q, Heath M, Herrera E, Hoang A, Hussain SK, Huynh C, Kim L, Kittleson M, Liu Y, Lloyd J, Luong E, Malladi B, Merchant A, Merin N, Mujukian A, Nguyen N, Nguyen T, Pozdnyakova V, Rashid M, Raedschelders K, Reckamp K, Rhoades K, Sternbach S, Vallejo R, White S, Tompkins R, Wong M, Arditi M, Figueiredo JC, Vay Eyk JE, Miles PB, Chavira C, Shane R, Sobhani K, Melmed GY, McGovern D, Braun JG, Cheng S, Minissian MB. Symptomology following mRNA vaccination against SARS-CoV-2. Prev Med. 2021 Dec;153:106860. DOI: 10.1016/j.ypmed.2021.106860. PMID: 34687733.
Tompkins R, Garg R. Reduced Exercise Capacity in the Adult with Repaired Tetralogy of Fallot: More Evidence. Now What to Do? International Journal of Cardiology Congenital Heart Disease 2021 Oct;5:100227. DOI: 10.1016/j.ijcchd.2021.100227.
Insurances
Before scheduling your appointment, we strongly recommend you contact your insurance company to verify that the Cedars-Sinai location or provider is included in your network.
Insurances
Insurances
3

3

4

3

1

2

3

1

1

3

2

1

1

2

3

4