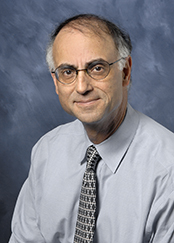 Prediman K. Shah, MD
Accepting New Patients
Locations
Smidt Heart Institute
34.074653
-118.378972
Smidt Heart Institute
127 S. San Vicente Blvd., Pavilion, Suite A3600
Los Angeles, CA
Get Directions
Monday: 8:00AM - 5:00PM
Tuesday: 8:00AM - 5:00PM
Wednesday: 8:00AM - 5:00PM
Thursday: 8:00AM - 5:00PM
Friday: 8:00AM - 5:00PM
Pavilion is located at 127 S. San Vicente Boulevard between 3rd Street and Gracie Allen Drive. Valet parking and self-parking are available in the Pavilion Parking lot, located on Sherbourne Drive between West 3rd Street and Gracie Allen Drive. Park in the Gold Zone (Levels B2 and B3) and take the Gold Parking elevators to the Plaza Level. Follow the signs for the Pavilion elevators, and take the elevator up to your destination. For parking rates and hours of operation, please visit cedars-sinai.org/parking. Take a photo of your parking spot location to help find your parked car.
Experience
Specialties
Area in which a healthcare provider is highly trained and often board certified.
1
Programs
Cedars-Sinai clinical programs this provider is part of:
4
Research Areas
Titles
Shapell and Webb Family Chair

,

Clinical Cardiology

Director

,

Oppenheimer Atherosclerosis Research Center

Director

,

Atherosclerosis Prevention and Management Center

Professor

,

Medicine
Education & Training
Montefiore Medical Center

Fellowship - Completed 1976

Montefiore Medical Center

Residency - Completed 1974

Mount Sinai Hospital

Internship - Completed 1972
Achievements
2

Board Certifications

10

Awards and Honors
Board Certifications
General Internal Medicine

American Board of Internal Medicine

IM/Cardiology

American Board of Internal Medicine
Awards and Honors
Annual Laennec Society Lecture, American Heart Association
Dean's Award for Excellence in Teaching, UCLA
Master of American College of Cardiology
Lifetime Achievement Award, LA Chapter of American Heart Association
James B Herrick Award, American Heart Association
Distinguished Scientific Achievement Award, American College of Cardiology
Pioneer in Medicine Award, Cedars-SInai
Gifted Teacher Award, American College of Cardiology
Shapell and Webb Family Chair in Clinical Cardiology, Cedars-Sinai
Elliot Rapaport Cardiologist of the Year, California-ACC
Publications
Honjo T, Chyu KY, Dimayuga PC, Yano J, Lio WM, Trinidad P, Zhao X, Zhou J, Chen S, Cercek B, Arditi M, Shah PK. ApoB-100-related peptide vaccine protects against angiotensin II-induced aortic aneurysm formation and rupture. J Am Coll Cardiol. 2015;65(6):546-556.
Fredrikson GN, Schiopu A, Berglund G, Alm R, Shah PK, Nilsson J. Autoantibody against the amino acid sequence 661-680 in apo B-100 is associated with decreased carotid stenosis and cardiovascular events. Atherosclerosis. 2007;194(2):e188-192.
Shah PK. Innate immune pathway links obesity to insulin resistance. Circ Res. 2007;100(11):1531-1533.
Chyu KY, Shah PK. Choking off plaque neovascularity: a promising atheroprotective strategy or a double-edged sword? Arterioscler Thromb Vasc Biol. 2007;27(5):993-995.
Michelsen KS, Wong MH, Shah PK, Zhang W, Yano J, Doherty TM, Akira S, Rajavashisth TB, Arditi M. Lack of Toll-like receptor 4 or myeloid differentiation factor 88 reduces atherosclerosis and alters plaque phenotype in mice deficient in apolipoprotein E. Proc Natl Acad Sci U.S.A. 2004;101(29):10679-10684.
Wang L, Sharifi BG, Pan T, Song L, Yukht A, Shah PK. Bone marrow transplantation shows superior atheroprotective effects of gene therapy with apolipoprotein A-I Milano compared with wild-type apolipoprotein A-I in hyperlipidemic mice. J Am Coll Cardiol. 2006;48(7):1459-1468.
Sharifi BG, Zeng Z, Wang L, Song L, Chen H, Qin M, Sierra-Honigmann MR, Wachsmann-Hogiu S, Shah PK. Pleiotrophin induces transdifferentiation of monocytes into functional endothelial cells. Arterioscler Thromb Vasc Biol. 2006;26(6):1273-1280.
Insurances
Before scheduling, we recommend checking with your insurance plan to see if an authorization is required to see this doctor. Primary Care Physicians (adult and pediatrics) do not require prior approval.