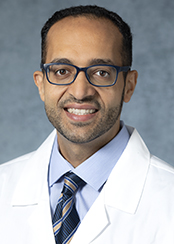 Omar Al-Louzi, MD
310-423-6472
Fax: 310-423-0148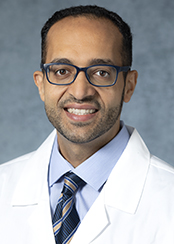 Neurology - Pavilion
127 S San Vicente Blvd - 6th Floor #A6600
Los Angeles, CA
34.074529
-118.379239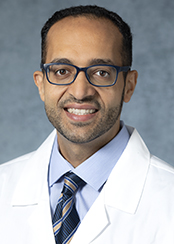 Back to Top
Locations
Neurology - Pavilion
34.074529
-118.379239
Neurology - Pavilion
127 S San Vicente Blvd - 6th Floor #A6600
Los Angeles, CA 90048
Get Directions
310-423-6472
310-423-6768 (Fax)
Monday: 8:00AM - 4:30PM
Tuesday: 8:00AM - 4:30PM
Wednesday: 8:00AM - 4:30PM
Thursday: 8:00AM - 4:30PM
Friday: 8:00AM - 4:30PM
---
Self-parking is available in Cedars-Sinai parking lot P4. The cost is: 1st hour free, $5 each hour thereafter and $15 daily maximum. Valet parking is the same price as self-parking. Gratuities are not accepted. Valet is available at lot P4 Pavilion M-F, 5 a.m.-10 p.m.
Experience
Specialties
Area in which a healthcare provider is highly trained and often board certified.
1
Sub Specialties
A focused area of clinical knowledge and skills within a specialty. Example: a neurology specialist focused on stroke treatment.
1
Multiple Sclerosis and Neuroimmunology
Programs
Cedars-Sinai clinical programs this provider is part of:
2
Research Areas
Titles
Staff Physician I

,

Neurology

Director

,

Visual Outcomes Laboratory
Education & Training
National Institutes of Health

Fellowship - Completed 2021

Harvard Medical School, Massachusetts General Hospital, and Brigham and Women's Hospital

Residency - Completed 2019

North Shore Medical Center

Internship - Completed 2016

University of Jordan

Medical School - Completed 2013
Achievements
2

Board Certifications

4

Awards and Honors

6

Publications
Board Certifications
IM/Neurology

American Board of Psychiatry and Neurology

Neurology

American Board of Psychiatry and Neurology
Awards and Honors
Harvard Medical School Principal Clinical Experience (PCE) Teaching Award
National Multiple Sclerosis Society and American Brain Foundation Clinician Scientist Development Award
National Institutes of Health (NIH) Fellows Award for Research Excellence
Nathaniel Bowdich Prize - Massachusetts General Hospital (MGH) Board of Trustees
Publications
Progressive multifocal leukoencephalopathy lesion and brain parenchymal segmentation from MRI using serial deep convolutional neural networks
Retinal damage and vision loss in African American multiple sclerosis patients.
Retrograde trans-synaptic visual pathway degeneration in multiple sclerosis
Outer retinal changes following acute optic neuritis
Disease-modifying therapies modulate retinal atrophy in multiple sclerosis: A retrospective study.
Optical coherence tomography reflects brain atrophy in MS: A four year study.
View Research Profile
View Publications on PubMed