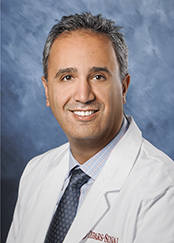 Moise Danielpour, MD
310-423-7900
Fax: 310-423-8563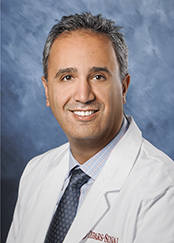 Neurosurgery - Pavilion
127 S San Vicente Blvd #A6600
Los Angeles, CA
34.074522
-118.379067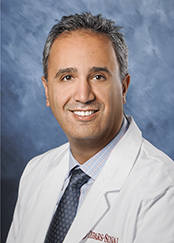 Back to Top
Locations
Neurosurgery - Pavilion
34.074522
-118.379067
Neurosurgery - Pavilion
Monday: 8:00AM - 4:30PM
Tuesday: 8:00AM - 4:30PM
Wednesday: 8:00AM - 4:30PM
Thursday: 8:00AM - 4:30PM
Friday: 8:00AM - 4:30PM
---
Self-parking is available in Cedars-Sinai parking lot P4. The cost is: 1st hour free, $5 each hour thereafter and $15 daily maximum. Valet parking is the same price as self-parking. Gratuities are not accepted. Valet is available at lot P4 Pavilion M-F, 5 a.m.-10 p.m.
Experience
Specialties
Area in which a healthcare provider is highly trained and often board certified.
1
Programs
Cedars-Sinai clinical programs this provider is part of:
8
Research Areas
Titles
Medical Director

,

Center for Pediatric Neurosciences

Director

,

Pediatric Neurosurgery Program

Vera and Paul Guerin Family Chair

,

Pediatric Neurosurgery

Associate Professor

,

Neurosurgery
Education & Training
University of California, San Francisco Medical Center

Fellowship - Completed 2000

Stanford Univ. Med. Center

Fellowship - Completed 1999

Northwestern Memorial Hospital

Residency - Completed 1999

Albert Einstein College of Medicine

Fellowship - Completed 1993

Albert Einstein College of Medicine

Medical School - Completed 1992
Achievements
1

Board Certifications

8

Awards and Honors

6

Publications
Board Certifications
Neurosurgery

American Board of Neurological Surgery
Awards and Honors
Newsweek: Top Doctors in Cancer
America's Top Surgeons Castle and Connolly
Hollywood Reporter Top Doctors: Neurosurgery
Member, American Society of Pediatric Neurosurgery
Los Angeles Magazine Top Doctors: Pediatric Neurosurgery
American Association of Neurological Surgeons
Member, Western Neurosurgical Society
America's Top Doctors Castle and Connolly
Publications
Akhtar, A. A.,Molina, J.,Dutra-Clarke, M.,Kim, G. B.,Levy, R.,Schreiber-Stainthorp, W.,Danielpour, M.,Breunig, J. J.; A transposon-mediated system for flexible control of transgene expression in stem and progenitor-derived lineages..Stem Cell Reports. 2015 Feb 24
Conway RL, Danielpour M, Graham JM. Surgical management of cerebellar tonsillar herniation in three patients with macrocephaly-cutis marmorata telangiectatica congenita. Report of three cases. J Neurosurg. 2007 Apr;106(4 Suppl):296-301.
Farmer DL, von Koch CS, Peacock WJ, Danielpour M, Gupta N, Lee H, Harrison MR. In utero repair of myelomeningocele: experimental pathophysiology, initial clinical experience, and outcomes. Arch Surg. 2003 Aug;138(8):872-878.
Mukherjee D, Pressman BD, Krakow D, Rimoin DL, Danielpour M. Dynamic cervicomedullary cord compression and alterations in cerebrospinal fluid dynamics in children with achondroplasia: review of a 11-year surgical case series. J Neurosurg Pediatr. 2014 Sep;14(3):238-244
Danielpour M, von Koch CS, Ojemann SG, Peacock WJ: Disconnective hemispherectomy. Pediatr Neurosurg. 2001 Oct;35(4):169-172.
Akhtar AA, Molina J, Dutra-Clarke M, Kim GB, Levy R, Schreiber-Stainthorp W, Danielpour M, Breunig JJ. Transposon-Mediated System for Flexible Control of Transgene Expression in Stem and Progenitor-Derived Lineages Stem Cell Reports. 2015 Mar;4(3):323-331.
View Research Profile
View Publications on PubMed