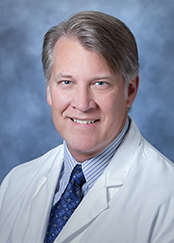 Michael J. Alexander, MD
Accepting New Patients
Locations
Neurosurgery - Pavilion
34.074522
-118.379067
Neurosurgery - Pavilion
127 S. San Vicente Blvd., Pavilion, Suite A6600
Los Angeles, CA
Get Directions
Monday: 8:00AM - 4:30PM
Tuesday: 8:00AM - 4:30PM
Wednesday: 8:00AM - 4:30PM
Thursday: 8:00AM - 4:30PM
Friday: 8:00AM - 4:30PM
Pavilion is located at 127 S. San Vicente Boulevard between 3rd Street and Gracie Allen Drive. Valet parking and self-parking are available in the Pavilion Parking lot, located on Sherbourne Drive between West 3rd Street and Gracie Allen Drive. Park in the Gold Zone (Levels B2 and B3) and take the Gold Parking elevators to the Plaza Level. Follow the signs for the Pavilion elevators, and take the elevator up to your destination. For parking rates and hours of operation, please visit cedars-sinai.org/parking. Take a photo of your parking spot location to help find your parked car.
Experience
Specialties
Area in which a healthcare provider is highly trained and often board certified.
2
Programs
Cedars-Sinai clinical programs this provider is part of:
2
Research Areas
Titles
Vice Chair

,

Neurosurgery

Director

,

Neurovascular Center and Endovascular Neurosurgery

Vice-Chair

,

Neurovascular and Education in the Department of Neurosurgery

Professor

,

Neurosurgery
Education & Training
UCLA Medical Center

Fellowship - Completed 2000

Barrow Neurological Institute

Fellowship - Completed 1999

UCLA Medical Center

Residency - Completed 1998

Georgetown University Hospital

Residency - Completed 1992

Georgetown University School of Medicine

Medical School - Completed 1991
Achievements
2

Board Certifications

10

Awards and Honors
Board Certifications
Neurology

American Board of Neurological Surgery

Neurosurgery

American Board of Neurological Surgery
Awards and Honors
Best Doctors in America, Voted top 5% of Physicians by Peers
American Association of Neurological Surgery
Editor: Pediatric Neurovascular Disease textbook
Executive Committee, Society of Neurointerventional Surgery
America's Top Surgeons, Consumers Research Council of America
American College of Surgeons
Clinical Chief, Department of Neurosurgery
Society of Neurointerventional Surgery
North American Skull Base Society
Invited Neurovascular Lecturer and Professorships on 6 Continents and 24 Countries
Publications
Alexander MJ, Perna J. Endoscopic saphenous vein graft harvest for extracranial-intracranial bypass procedures. Surgical Neurology. 2005;63(6):565-568; discussion 568.
Alexander MJ, Tolbert ME. Targeting cerebral arteriovenous malformations for minimally invasive therapy. Neurosurgery. 2006;59(5 Suppl 3):S178-183; discussion S3-13.
Zaidat OO, Klucznik R, Alexander MJ, Chaloupka J, Lutsep H, Barnwell S, Mawad M, Lane B, Lynn MJ, Chimowitz M, et al. The NIH registry on use of the Wingspan stent for symptomatic 70-99% intracranial arterial stenosis. Neurology. 2008;70(17):1518-1524.
Choulakian A, Drazin D, Alexander MJ. Endosaccular treatment of 113 cavernous carotid artery aneurysms. J Neurointervent Surg. 2010;2(4):359-362.
Jayaraman MV, Hussain MS, Abruzzo T, Albani B, Albuquerque FC, Alexander MJ, Ansari SA, Arthur AS, Baxter B, Bulsara KR, et al. Embolectomy for stroke with emergent large vessel occlusion (ELVO): report of the Standards and Guidelines Committee of the Society of NeuroInterventional Surgery. J NeuroIntervent Surg. 2015;7(5):316-321.
Eboli P, Ryan RW, Alexander JE, Alexander MJ. Evolving role of endovascular treatment for MCA bifurcation aneurysms: case series of 184 aneurysms and review of the literature. Neurol Res. 2014;36(4):332-338.
Insurances
Before scheduling, we recommend checking with your insurance plan to see if an authorization is required to see this doctor. Primary Care Physicians (adult and pediatrics) do not require prior approval.