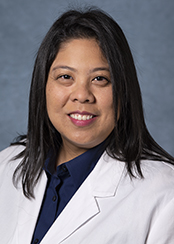 Melissa S. Wong, MD, MHDS
OB GYN-Maternal Fetal Medicine
310-423-9999
Fax: 310-423-9939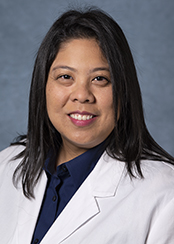 Melissa S. Wong, MD, MHDS
OB GYN-Maternal Fetal Medicine
Prenatal Testing & Diagnosis Center
444 S San Vicente Blvd #1001
Los Angeles, CA
34.069843
-118.375259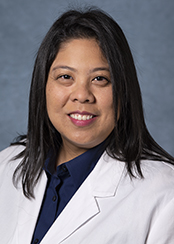 Melissa S. Wong, MD, MHDS
OB GYN-Maternal Fetal Medicine
Back to Top
Locations
Prenatal Testing & Diagnosis Center
34.069843
-118.375259
Prenatal Testing & Diagnosis Center
Monday: 8:00AM - 4:30PM
Tuesday: 8:00AM - 4:30PM
Wednesday: 8:00AM - 4:30PM
Thursday: 8:00AM - 4:30PM
Friday: 8:00AM - 4:30PM
The Prenatal Testing & Diagnosis Center is located within the Mark Goodson Building at 444 S. San Vicente Blvd., Los Angeles, CA 90048. Self-parking is available via the parking garage entrance on Colgate Street. Validation is not available. For all parking rate information and discounted tickets, please visit cedars-sinai.org/patients-visitors/map.html.
Experience
Specialties
Area in which a healthcare provider is highly trained and often board certified.
1
OB GYN-Maternal Fetal Medicine
Programs
Cedars-Sinai clinical programs this provider is part of:
2
Research Areas
Education & Training
Cedars-Sinai

Fellowship - Completed 2019

University of Chicago Medical Center- Obstetrics & Gynecology

Residency - Completed 2012

University of Texas Southwestern Medical Center

Medical School - Completed 2008
Achievements
1

Board Certifications

12

Awards and Honors
Board Certifications
Obstetrics & Gynecology

American Board of Obstetrics and Gynecology
Awards and Honors
Alpha Omega Alpha Induction Teaching Award
Golden Apple Obstetrics and Gynecology Resident Departmental Teaching Award
Member, American Congress of Obstetrics and Gynecology
Member, Association of Professors of Gynecology and Obstetrics
3 South Obstetrician of the Year Award
Excellence in Teaching Award, Association of Professors of Gynecology and Obstetrics
Hilger Perry Jenkins Teaching Award
Graduating Teaching Fellow Award
Member, Alpha Omega Alpha Medical Honor Society
Golden Apple Faculty Teaching Award, Cedars-Sinai
Arnold P. Gold Humanism and Excellence in Teaching Award
Member, Gold Humanism in Medicine Foundation
Publications
Insurances
Before scheduling your appointment, we strongly recommend you contact your insurance company to verify that the Cedars-Sinai location or provider is included in your network.
Insurances
Insurances
3

3

4

3

1

2

3

1

1

3

2

1

1

2

3

4