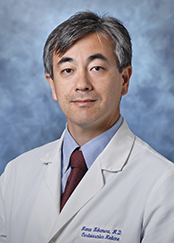 Mamoo Nakamura, MD
310-423-3977
Fax: 310-423-0246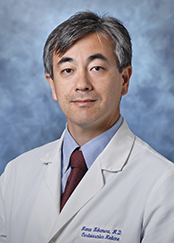 Scheduling
In person visits
Smidt Heart Institute
127 S San Vicente Blvd #A3600
Los Angeles, CA
34.074653
-118.378972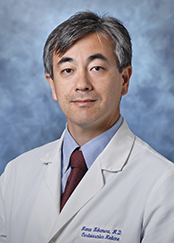 Back to Top
Locations
Smidt Heart Institute
34.074653
-118.378972
Smidt Heart Institute
Monday: 8:00AM - 5:00PM
Tuesday: 8:00AM - 5:00PM
Wednesday: 8:00AM - 5:00PM
Thursday: 8:00AM - 5:00PM
Friday: 8:00AM - 5:00PM
---
Self-parking is available in Cedars-Sinai parking lot P4. The cost is: 1st hour free, $5 each hour thereafter and $15 daily maximum. Valet parking is the same price as self-parking. Gratuities are not accepted. Valet is available at lot P4 Pavilion M-F, 5 a.m.-10 p.m.
Experience
Specialties
Area in which a healthcare provider is highly trained and often board certified.
1
Programs
Cedars-Sinai clinical programs this provider is part of:
6
Research Areas
Extensive experience of clinical and device outcome research related to cardiovascular intervention. Site primary investigator of stent trial and clinical trial related to acute myocardial infarction, all of which were successfully completed. Actively participating into clinical trials of transcatheter valve intervention and stemcell therapy.
Titles
Assistant Professor

,

Medicine
Education & Training
Cedars-Sinai

Fellowship - Completed 2013

Cedars-Sinai

Fellowship - Completed 2012

University Of Miami School of Medicine

Fellowship - Completed 2011

University of Pittsburgh Medical Center

Residency - Completed 2007

Stanford School of Medicine

Fellowship - Completed 2004

Mie University School of Medicine

Degrees - Completed 1999

Okinawa Chubu Hospital

Residency - Completed 1995

Mie University School of Medicine

Medical School - Completed 1993
Achievements
3

Board Certifications

6

Publications
Board Certifications
General Internal Medicine

American Board of Internal Medicine

IM/Cardiology

American Board of Internal Medicine

Interventional Cardiology

American Board of Internal Medicine
Publications
A full list of this provider's research publications can be found on their research profile or PubMed.
Mamoo Nakamura, Paul G. Yock, Heidi N. Bonneau, Katsuhiro Kitamura, Tadanori Aizawa, Hideo Tamai, Peter J. Fitzgerald, Yasuhiro Honda. Impact of peri-stent remodeling on restenosis- a volumetric intravascular ultrasound study. Circulation. 2001; 103: 2130-2132.
William F. Fearon, Mamoo Nakamura, David P. Lee, Mehrdad Rezaee, Randall H. Vagelos, Sharon A. Hunt, Peter J. Fitzgerald, Paul G. Yock, Alan C. Yeung. Simultaneous assessment of fractional and coronary flow reserve in cardiac transplant patients: Physiologic Investigation of Transplant Arteriopathy (P.I.T.A. Study). Circulation. 2003. 108: 1605-1610.
Mamoo Nakamura, Tarun Chakravarty, Hasan Jilaihawi, Niraj Doctor, Suhail Dohad, Gregory Fontana, Wen Cheng, Raj Makkar. Complete Percutaneous Approach for Arterial Access in Transfemoral Transcatheter Aortic Valve Replacement – A Comparison with Surgical Cutdown and Closure. Catheterization and Cardiovascular Interventions. 2014; 84: 293-300.
Dhoble A, Nakamura M, Makar M, Castellanos J, Jilaihawi H, Cheng W, Makkar R. 3D Intracardiac Echocardiography During TAVR Without Endotracheal Intubation. JACC Cardiovasc Imaging. 2016 Aug;9(8):1014-5.
Dhoble A, Chakravarty T, Nakamura M, Abramowitz Y, Tank R, Mihara H, Mangat G,Jilaihawi H, Shiota T, Makkar R. Outcome of paravalvular leak repair after transcatheter aortic valve replacement with a balloon-expandable prosthesis. Catheter Cardiovasc Interv. 2016 May 24. doi: 10.1002/ccd.26570. [Epub ahead of print]
Mamoo Nakamura, Saibal Kar. Intracardiac Echocardiography and Mapping. CathSAP 5.