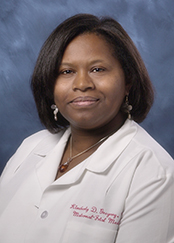 Kimberly D. Gregory, MD, MPH
OB GYN-Maternal Fetal Medicine
310-423-9999
Fax: 310-423-9939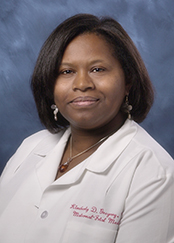 Kimberly D. Gregory, MD, MPH
OB GYN-Maternal Fetal Medicine
Scheduling
In person visits
Prenatal Testing & Diagnosis Center
444 S San Vicente Blvd #1001
Los Angeles, CA
34.069843
-118.375259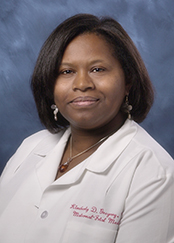 Kimberly D. Gregory, MD, MPH
OB GYN-Maternal Fetal Medicine
Back to Top
Locations
Prenatal Testing & Diagnosis Center
34.069843
-118.375259
Prenatal Testing & Diagnosis Center
310-423-9999
310-423-9939 (Fax)
Monday: 8:00AM - 4:30PM
Tuesday: 8:00AM - 4:30PM
Wednesday: 8:00AM - 4:30PM
Thursday: 8:00AM - 4:30PM
Friday: 8:00AM - 4:30PM
---
The Prenatal Testing & Diagnosis Center is located within the Mark Goodson Building at 444 S. San Vicente Blvd., Los Angeles, CA 90048. Self-parking is available via the parking garage entrance on Colgate Street. Validation is not available. For all parking rate information and discounted tickets, please visit cedars-sinai.org/patients-visitors/map.html.
Experience
Specialties
Area in which a healthcare provider is highly trained and often board certified.
1
OB GYN-Maternal Fetal Medicine
Programs
Cedars-Sinai clinical programs this provider is part of:
3
Research Areas
The research of Kimberly D Gregory, MD, focuses on health services, obstetrical health care resource utilization, cesarean section rates, appropriateness of use and maternal quality care. She is also focused on development and implementation of OB/GYN practice guidelines, obstetrical electronic medical records and OB/GYN performance improvement. She has developed algorithms for determining indications for cesarean delivery, cesarean after labor, and elective (no labor) cesarean delivery using hospital administrative data, demonstrating wide variation in cesarean rate by hospital. Additionally, she developed framework and proposed indicators for monitoring quality of care during pregnancy and childbirth. She is working on patient reported outcomes and measures of patient reported satisfaction with childbirth services.
Titles
Director

,

Division of Maternal Fetal Medicine

Professor

,

Obstetrics and Gynecology

Vice Chair

,

Women's Healthcare Quality and Performance Improvement in the Dept. of Obstetrics and Gynecology
Education & Training
Beth Israel Deaconess Medical Center

Residency - Completed 1989

Beth Israel Deaconess Medical Center

Internship - Completed 1986

Charles Drew/UCLA Medical Education Program

Medical School - Completed 1985
Achievements
2

Board Certifications

9

Awards and Honors
Board Certifications
Obstetrics & Gynecology

American Board of Obstetrics and Gynecology

OB/GYN-Maternal Fetal Medicine

American Board of Obstetrics and Gynecology
Awards and Honors
Honoree, March of Dimes
Journal Editor: Joint Commission Journal on Quality Improvement
Pacific Coast Obstetrical and Gynecological Society
ACOG Mentor Award
American College of Obstetricians and Gynecologists
Los Angeles Obstetrical and Gynecological Society
American Gynecological and Obstetrical Society
Friends of Nursing Award
Society for Maternal-Fetal Medicine