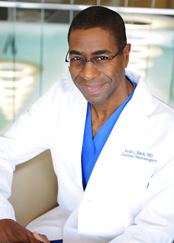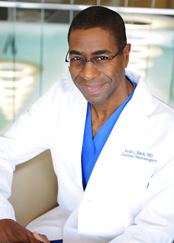 Neurosurgery - Pavilion
127 S San Vicente Blvd #A6600
Los Angeles, CA
34.074522
-118.379067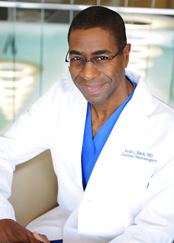 Back to Top
Locations
Neurosurgery - Pavilion
34.074522
-118.379067
Neurosurgery - Pavilion
Monday: 8:00AM - 4:30PM
Tuesday: 8:00AM - 4:30PM
Wednesday: 8:00AM - 4:30PM
Thursday: 8:00AM - 4:30PM
Friday: 8:00AM - 4:30PM
---
Self-parking is available in Cedars-Sinai parking lot P4. The cost is: 1st hour free, $5 each hour thereafter and $15 daily maximum. Valet parking is the same price as self-parking. Gratuities are not accepted. Valet is available at lot P4 Pavilion M-F, 5 a.m.-10 p.m.
Experience
Specialties
Area in which a healthcare provider is highly trained and often board certified.
1
Programs
Cedars-Sinai clinical programs this provider is part of:
4
Acoustic Neuroma and Lateral Skull Base Tumors
Research Areas
Titles
Chair

,

Department of Neurosurgery

Director

,

Maxine Dunitz Neurosurgical Institute

Professor

,

Neurosurgery

Ruth and Lawrence Harvey Chair in Neuroscience
Education & Training
University of Michigan School of Medicine

Residency - Completed 1987

University of Michigan School of Medicine

Internship - Completed 1982

University of Michigan School of Medicine

Medical School - Completed 1981
Achievements
1

Board Certifications

12

Awards and Honors

7

Publications
Board Certifications
Neurosurgery

American Board of Neurological Surgery
Awards and Honors
Neurosurgical Society of America
America's Top Doctors and Best Doctors in America
Cover of Time Magazine, "Heroes of Medicine"
Golden Plate Award, American Academy of Achievement
Congress of Neurological Surgeons
American Academy of Neurological Surgery
Cedars-Sinai Pioneer in Medicine Award
American Association of Neurological Surgeons
Editorial Board: Public Library of Science (PLoS)
Whitney M. Young, Jr. Living Legend Award, National Urban League
Jacobs Javitz Award, NIH National Institute of Neurological Disorders and Stroke
Special Recognition, National Academy of Science
Publications
Wheeler CJ, Black KL. Vaccines for glioblastoma and high-grade glioma. Expert Rev Vaccines. 2011;10(6):875-886.
Phuphanich S, Wheeler CJ, Rudnick JD, Mazer M, Wang H, Nuno MA, Richardson JE, Fan X, Ji J, Chu RM, Bender JG, Hawkins ES, Patil CG, Black KL, et al. Phase I trial of a multi-epitope-pulsed dendritic cell vaccine for patients with newly diagnosed glioblastoma. Cancer Immunol Immunother. 2013;62(1):125-135.
Jeswani S, Nuno M, Folkerts V, Mukherjee D, Black KL, Patil CG. Comparison of survival between cerebellar and supratentorial glioblastoma patients: surveillance, epidemiology, and end results (SEER) analysis. Neurosurgery. 2013;73(2):240-246.
Butte PV, Mamelak AN, Parrish-Novak J, Drazin D, Shweikeh F, Gangalum PR, Chesnokova A, Ljubimova JY, Black KL. Near-infrared imaging of brain tumors using the Tumor PaintTM BLZ-100 to achieve near-complete resection of brain tumors. Neurosurg Focus. 2014;36(2):E1.
Chou S, Gangalum PR, Patil P, Cavenee WK, Furnari F, Galstyan A, DingH, Chesnokova A, Mashouf A, Fox I, Black KL, Holler E, Ljubimov AV, Ljubimova. JY. Simultaneous blockade of CK2 and EGFR pathways by tumor-targeted nanobioconjugates significantly improves therapeutic efficacy against glioblastoma multiforme. J Control Release. 244 (2016) 14-23. doi: 10.1016/j.jconrel.2016.11.001.
Kittle D, Vasefi F, Patil CG, Mamelak AN, Black KL, Butte PV. Real time optical Biopsy: Time-resolved Fluorescence Spectroscopy instrumentation and validation. Scientific Reports. 2016 Dec 8;6:38190. doi: 10.1038/srep38190
Sun T, Patil R, Galstyan A, Klymyshyn D, Ding H, Chesnokova A, Cavenee W, Furnari F, Ljubimov V, Shatalova E, Wagner S, Li D, Mamelak AN, Bannykh S, Patil CG, Rudnick J, Hu J, Grodzinski Z, Rekechenetskiy A, Falahatian V, Lyubimov A, Leoh LS, Chen YM, Daniels-Wells T, Penichet P, Holler E, Ljubimov A, Black KL, Ljubimova JY. Blockade of a laminin-411 - Notch axis with CRISPR/Cas9 or a nanobioconjugate inhibits glioblastoma growth through tumor-microenvironment crosstalk. Cancer Res 2019 Jan 18. pii: canres.2725.2018. doi: 10.1158/0008-5472.CAN-18-2725.
View Research Profile
View Publications on PubMed