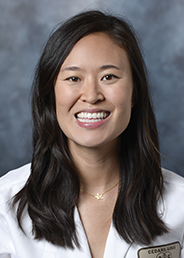 Jessica L. Chan, MD
OB GYN-Reproductive Endocrinology
310-423-9964
Fax: 310-423-9777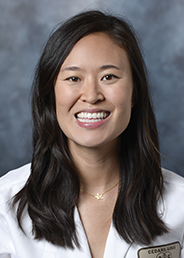 Jessica L. Chan, MD
OB GYN-Reproductive Endocrinology
Scheduling
In person visits
Fertility & Reproductive Medicine Center
444 S San Vicente Blvd #1002
Los Angeles, CA
34.069859
-118.375291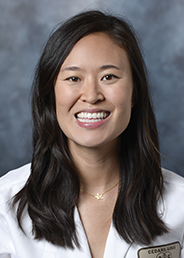 Jessica L. Chan, MD
OB GYN-Reproductive Endocrinology
Back to Top
Locations
Fertility & Reproductive Medicine Center
34.069859
-118.375291
Fertility & Reproductive Medicine Center
310-423-9964
310-423-9777 (Fax)
Monday: 8:00AM - 5:00PM
Tuesday: 8:00AM - 5:00PM
Wednesday: 8:00AM - 5:00PM
Thursday: 8:00AM - 5:00PM
Friday: 8:00AM - 5:00PM
---
The Fertility & Reproductive Medicine Center is located within the Mark Goodson Building at 444 S. San Vicente Blvd., Los Angeles, CA 90048. Self-parking is available via the parking garage entrance on Colgate Street. Validation is not available. For all parking rate information and discounted tickets, please visit cedars-sinai.org/patients-visitors/map.html.
Experience
Specialties
Area in which a healthcare provider is highly trained and often board certified.
1
OB GYN-Reproductive Endocrinology
Programs
Cedars-Sinai clinical programs this provider is part of:
2
Research Areas
The research interests of Jessica Chan MD, MSCE, include the long-term impact of primary ovarian insufficiency on bone and cardiovascular outcomes, the impact of cancer therapies on fertility and premature menopause, as well as the the long ­term health consequences of polycystic ovary syndrome.
Titles
Assistant Professor

,

Obstetrics and Gynecology
Education & Training
University of Pennsylvania

Fellowship - Completed 2016

University of Pennsylvania School of Medicine

Degrees - Completed 2016

University of California, San Francisco

Residency - Completed 2013

Brown University

Medical School - Completed 2009
Achievements
2

Board Certifications

6

Awards and Honors

6

Publications
Board Certifications
Obstetrics & Gynecology

American Board of Obstetrics and Gynecology

Reproductive Endocrinology

American Board of Obstetrics and Gynecology
Awards and Honors
Luigi Mastroianni Research Award
National Institutes of Health Reproductive Epidemiology Training Grant
Special Resident Award in Minimally Invasive Surgery
North American Menopause Society Medical Resident Excellence Award
Alpha Omega Alpha Medical Honor Society
American Society of Reproductive Medicine Council In-Training Travel Grant
Publications
A full list of this provider's research publications can be found on their research profile or PubMed.
Chan JL, Levin PJ, Ford BP, Stanton DC, Pfeifer SM. Vaginoplasty with an Autologous Buccal Mucosa Fenestrated Graft in Two Patients with Vaginal Agenesis: A Multidisciplinary Approach and Literature Review. J Minim Invasive Gynecol. 2017 May-Jun;24(4):670-676.
Chan JL, Kar S, Vanky E, Morin-Papunen L, Piltonen T, Puurunen J, Tapanainen JS, Maciel GAR, Hayashida SAY, Soares JM, et al. Racial and ethnic differences in the prevalence of metabolic syndrome and its components of metabolic syndrome in women with polycystic ovary syndrome: a regional cross-sectional study. Am J Obstet Gynecol. 2017 Aug;217(2):189.e1-189.e8.
Chan JL, Johnson LNC, Sammel MD, DiGiovanni L, Voong C, Domchek SM, Gracia CR. Reproductive decision-making in women with BRCA1/2 mutations: A cross-sectional survey study. J Genet Counsel. 2016;26(3):594-603.
Chan JL, Johnson LNC, Efymow BL, Sammel MD, Gracia CR. Outcomes of ovarian stimulation after treatment with chemotherapy. J Assist Reprod Genet. 2015;32(10):1537-1545.
Chan JL, Letourneau JM, Salem W, Cil AP, Chan SW, Chen L, Rosen MP. Regret around fertility choices is decreased with pre-treatment counseling in gynecologic cancer patients. J Cancer Surviv. 2017 Feb;11(1):58-63. Epub 2016 Aug 1.
Chan JL, Letourneau JM, Salem W, Cil AP, Chan SW, Chen L, Rosen MP. Sexual satisfaction and quality of life in survivors of localized cervical and ovarian cancers following fertility-sparing surgery. Gynecol Oncol. 2015 Oct;139(1):141-147.