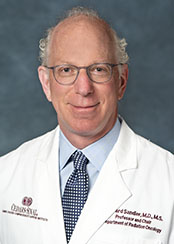 Locations
Radiation Oncology - Cedars-Sinai Medical Center
34.075652
-118.380949
Radiation Oncology - Cedars-Sinai Medical Center
8720 Beverly Blvd., Beverly Building,
Lower Level, Suite AC1010
Los Angeles, CA 90048
Get Directions
Monday: 8:30AM - 5:00PM
Tuesday: 8:30AM - 5:00PM
Wednesday: 8:30AM - 5:00PM
Thursday: 8:30AM - 5:00PM
Friday: 8:30AM - 5:00PM
The Beverly Building parking lot is the closest parking option, valet only. The Beverly Building parking lot is open Monday-Friday, 6:30am-8:30pm. Self-Parking is available in North Tower parking. The cost is: 1st hour free, $5 each hour thereafter and $15 daily maximum. Valet parking is the same price as self-parking. Gratuities are not accepted.  For all additional parking rate information and discounted tickets, please visit cedars-sinai.org/patient-visitors/map.html.
Experience
Specialties
Area in which a healthcare provider is highly trained and often board certified.
1
Programs
Cedars-Sinai clinical programs this provider is part of:
4
Research Areas
Titles
Ronald H. Bloom Family Chair

,

Cancer Therapeutics

Chair

,

Department of Radiation Oncology

Professor

,

Radiation Oncology
Education & Training
Hospital of the University of Pennsylvania

Residency - Completed 1989

St. Francis Hospital

Internship - Completed 1986

University of Connecticut School of Medicine

Medical School - Completed 1985
Achievements
1

Board Certifications

1

Awards and Honors
Board Certifications
Radiation Oncology

American Board of Radiology
Publications
Jones CU, Hunt D, McGowan DG, Amin MB, Chetner MP, Bruner DW, Liebenhaut MH, Husain SM, Rotman M, Souhami L, Sandler HM, et al. Radiotherapy and short-term androgen deprivation for localized prostate cancer. N Engl J Med. 2011;365(2):107-118.
Lee WR, Dignam JJ, Amin MB, Bruner DW, Low D, Swanson GP, Shah AB, D'Souza DP, Michalski JM, Dayes IS, Seaward SA, Hall WA, Nguyen PL, Pisansky TM, Faria SL, Chen Y, Koontz BF, Paulus R, Sandler HM. Randomized phase III noninferiority study comparing two radiotherapy fractionation schedules in patients with low-risk prostate cancer. J Clin Oncol. 2016 Jul 10;34(20):2325-32.
Zhao SG, Chang SL, Erho N, Yu M, Lehrer J, Alshalalfa M, Speers C, Cooperberg MR, Kim W, Ryan CJ, Den RB, Freedland SJ, Posadas E, Sandler H, Klein EA, Black P, Seiler R, Tomlins SA, Chinnaiyan AM, Jenkins RB, Davicioni E, Ross AE, Schaeffer EM, Nguyen PL, Carroll PR, Karnes RJ, Spratt DE, Feng FY. Associations of luminal and basal subtyping of prostate cancer with prognosis and response to androgen deprivation therapy. JAMA Oncol 3:1663-1672, 2017. PMID: 28494073.
Shipley WU, Seiferheld W, Lukka HR, Major PP, Heney NM, Grignon DJ, Sartor O, Patel MP, Bahary JP, Zietman AL, Pisansky TM, Zeitzer KL, Lawton CA, Feng FY, Lovett RD, Balogh AG, Souhami L, Rosenthal SA, Kerlin KJ, Dignam JJ, Pugh SL, Sandler HM. Radiation with or without Antiandrogen Therapy in Recurrent Prostate Cancer. N Engl J Med. 2017 Feb 2;376(5):417-428.
Hamstra DA, Pugh SL, Lepor H, Rosenthal SA, Pienta KJ, Gomella L, Peters C, D'Souza DP, Zeitzer KL, Jones CU, Hall WA, Horwitz E, Pisansky TM, Souhami L, Hartford AC, Dominello M, Feng F, Sandler HM. Gleason pattern 5 is associated with an increased risk for metastasis following androgen deprivation therapy and radiation: An analysis of RTOG 9202 and 9902. Radiother Oncol. 141:137-143, 2019. PMID: 31540746.
Hallemeier CL, Zhang P, Pisansky TM, Hanks GE, McGowan DG, Roach M 3rd, Zeitzer KL, Firat SY, Husain SM, D'Souza DP, Souhami L, Parliament MB, Rosenthal SA, Lukka HR, Rotman M, Horwitz EM, Miles EF, Paulus R, Sandler HM. Prostate-specific antigen after neoadjuvant androgen suppression in prostate cancer patients receiving short-term androgen suppression and external beam radiation therapy: pooled analysis of four NRG Oncology Radiation Therapy Oncology Group randomized clinical trials. Int J Radiat Oncol Biol Phys. 104:1057-1065, 2019. PMID: 30959123.
Insurances
Before scheduling your appointment, we strongly recommend you contact your insurance company to verify that the Cedars-Sinai location or provider is included in your network.
Insurances
Insurances
3

3

4

3

1

2

3

1

1

3

2

1

1

2

3

4