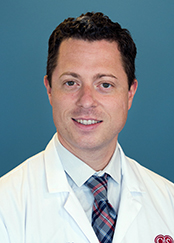 Florian Rader, MD
310-423-2726
Fax: 310-423-6795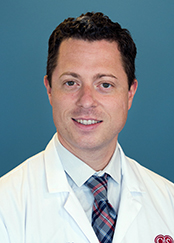 Scheduling
In person visits
Smidt Heart Institute
127 S San Vicente Blvd #A3600
Los Angeles, CA
34.074653
-118.378972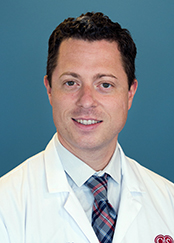 Back to Top
Locations
Smidt Heart Institute
34.074653
-118.378972
Smidt Heart Institute
Monday: 8:00AM - 5:00PM
Tuesday: 8:00AM - 5:00PM
Wednesday: 8:00AM - 5:00PM
Thursday: 8:00AM - 5:00PM
Friday: 8:00AM - 5:00PM
---
Self-parking is available in Cedars-Sinai parking lot P4. The cost is: 1st hour free, $5 each hour thereafter and $15 daily maximum. Valet parking is the same price as self-parking. Gratuities are not accepted. Valet is available at lot P4 Pavilion M-F, 5 a.m.-10 p.m.
Experience
Specialties
Area in which a healthcare provider is highly trained and often board certified.
1
Programs
Cedars-Sinai clinical programs this provider is part of:
7
Research Areas
Florian Rader, MD, is a board-certified cardiologist and hypertension specialist and a faculty member of the Cedars-Sinai Heart Institute. He is a graduate of a physician-scientist training program with formal clinical and research training. Rader serves as a member of the Cedars-Sinai Institutional Review Board and as principal investigator on several ongoing studies and clinical trials focusing on valvular heart disease, hypertrophic cardiomyopathy, hypertension and vascular biology.
Titles
Associate Director of Echo Lab
Medical Director

,

Hypertension Center

Associate Professor

,

Cardiology

Co-Director

,

Clinic for Hypertrophic Cardiomyopathy and Aortopathies
Education & Training
MetroHealth Medical Center

Fellowship - Completed 2012

Cleveland Clinic

Fellowship - Completed 2010

Case Western Reserve University School of Medicine

Degrees - Completed 2009

MetroHealth Medical Center

Residency - Completed 2008

Medical University of Vienna

Medical School - Completed 2002
Achievements
2

Board Certifications

6

Awards and Honors

6

Publications
Board Certifications
IM/Cardiology

American Board of Internal Medicine

General Internal Medicine

American Board of Internal Medicine
Awards and Honors
American Society of Hypertension Board Certification
American Board of Internal Medicine Internal Medicine Certification
UCLA CTSI (seed grant)
Multidisciplinary Clinical Research Training Program NIH Career Development Award (KL-2)
American Society of Echocardiography Certification
American Board of Internal Medicine Cardiovascular Disease Certification
Publications
A full list of this provider's research publications can be found on their research profile or PubMed.
Rader F, Elashoff RM, Niknezhad S, Victor RG. Differential Treatment of Hypertension by Primary Care Providers and Hypertension Specialists in a Barber-Based Intervention Trial to Control Hypertension in Black Men. Am J Cardiol. Nov 2013;112(9):1421-1426.
Nelson MD, Rader F, Tang X, Tavyev J, Nelson SF, Miceli MC, Elashoff RM, Sweeney HL, Victor RG. PDE5 inhibition alleviates functional muscle ischemia in boys with Duchenne muscular dystrophy. Neurology. 2014;82(23):2085-2091.
Parikh V, Kim C, Siegel RJ, Arsanjani R, Rader F. Natriuretic peptides for risk stratification of patients with valvular aortic stenosis. Circ Heart Fail. Mar 2015;8(2):373-380.
Rader F, Sachdev E, Arsanjani R, Siegel RJ. Left Ventricular Hypertrophy in Valvular Aortic Stenosis: Mechanisms and Clinical Implications. Am J Med. Nov 2014; [Epub before print].
Rosenhek R, Rader F, Klaar U, Gabriel H, Krejc M, Kalbeck D, Schemper M, Maurer G, Baumgartner, H. Outcome of watchful waiting in asymptomatic severe mitral regurgitation. Circulation. 2006;113(18):2238-2244
Gurudevan SV, Nelson MD, Rader F, Tang X, Johannes J, Lewis J, Belcik T, Lindner JR, Victor RG. Cocaine-induced ischemia in the human coronary microcirculation: Evidence from myocardial contrast echocardiography. Circulation. 2013;128(6):598-604.
View Publications on PubMed