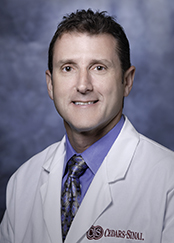 Evan M. Zahn, MD
310-423-1153
Fax: 310-423-6795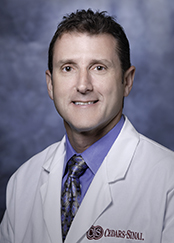 Scheduling
In person visits
Smidt Heart Institute
127 S San Vicente Blvd #A3600
Los Angeles, CA
34.074653
-118.378972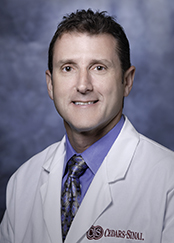 Back to Top
Locations
Smidt Heart Institute
34.074653
-118.378972
Smidt Heart Institute
Monday: 8:00AM - 5:00PM
Tuesday: 8:00AM - 5:00PM
Wednesday: 8:00AM - 5:00PM
Thursday: 8:00AM - 5:00PM
Friday: 8:00AM - 5:00PM
---
Self-parking is available in Cedars-Sinai parking lot P4. The cost is: 1st hour free, $5 each hour thereafter and $15 daily maximum. Valet parking is the same price as self-parking. Gratuities are not accepted. Valet is available at lot P4 Pavilion M-F, 5 a.m.-10 p.m.
Experience
Specialties
Area in which a healthcare provider is highly trained and often board certified.
1
Programs
Cedars-Sinai clinical programs this provider is part of:
7
Titles
Director

,

Division of Pediatric Cardiology

Director

,

Congenital Heart Program

Co-Director

,

Guerin Family Congenital Heart Program
Education & Training
The Hospital for Sick Children

Fellowship - Completed 1992

University of Colorado

Residency - Completed 1989

New York Medical College

Medical School - Completed 1986
Publications
A full list of this provider's research publications can be found on their research profile or PubMed.
4. Zahn EM, Chang JC, Armer D, Garg R. First human implant of the Alterra Adaptive PrestentTM: A new self-expanding device designed to remodel the right ventricular outflow tract. Catheter Cardiovasc Interv. 2018 Mar 9. doi: 10.1002/ccd.27581. [Epub ahead of print] PMID: 29521437
5. Rosenthal E, Qureshi SA, Jones M, Butera G, Sivakumar K, Boudjemline Y, Hijazi ZM, Almaskary S, Ponder RD, Salem MM, Walsh K, Kenny D, Hascoet S, Berman DP, Thomson J, Vettukattil JJ, Zahn EM. Correction of sinus venosus atrial septal defects with the 10 zig covered Cheatham-platinum stent - An international registry. Catheter Cardiovasc Interv. 2021 Apr 28. doi: 10.1002/ccd.29750. Epub ahead of print. PMID: 33909945.
3. Zahn EM. Self-Explaining Pulmonary Valves for Large Diameter Right Ventricular Outflow Tracts. Interv Cardiol Clin. 2019 Jan;8(1):73-80. doi: 10.1016/j.iccl.2018.08.003. Epub 2018 Oct 26. PMID: 30449423
2. Sathanandam SK, Gutfinger D, O'Brien L, Forbes TJ, Gillespie MJ, Berman DP, Armstrong AK, Shahanavaz S, Jones TK, Morray BH, Rockefeller TA, Justino H, Nykanen DG, Zahn EM. Amplatzer Piccolo Occluder clinical trial for percutaneous closure of the patent ductus arteriosus in patients ≥700 grams. Catheter Cardiovasc Interv. 2020 May 20. doi: 10.1002/ccd.28973. Epub ahead of print. PMID: 32433821
1. Zahn EM, Abbott E, Tailor N, Sathanandam S, Armer D. Preliminary testing and evaluation of the renata minima stent, an infant stent capable of achieving adult dimensions. Catheter Cardiovasc Interv. 2021 Jul 1;98(1):117-127. doi: 10.1002/ccd.29706. Epub 2021 May 4. PMID: 33942962