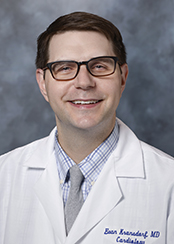 Evan P. Kransdorf, MD, PhD
310-248-8300
Fax: 310-248-8333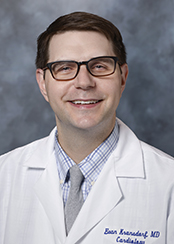 Evan P. Kransdorf, MD, PhD
Scheduling
In person visits
Cedars-Sinai California Heart Center
8670 Wilshire Blvd - 2nd Floor
Beverly Hills, CA
34.066006
-118.380842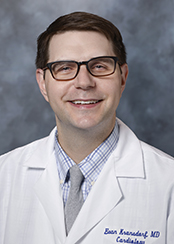 Evan P. Kransdorf, MD, PhD
Back to Top
Locations
Cedars-Sinai California Heart Center
34.066006
-118.380842
Cedars-Sinai California Heart Center
310-248-8300
310-248-8333 (Fax)
Monday: 8:00AM - 5:00PM
Tuesday: 8:00AM - 5:00PM
Wednesday: 8:00AM - 5:00PM
Thursday: 8:00AM - 5:00PM
Friday: 8:00AM - 5:00PM
---
On-site parking is free with validation. Parking is accessible from Willaman Dr.
Smidt Heart Institute
34.074653
-118.378972
Smidt Heart Institute
Monday: 8:00AM - 5:00PM
Tuesday: 8:00AM - 5:00PM
Wednesday: 8:00AM - 5:00PM
Thursday: 8:00AM - 5:00PM
Friday: 8:00AM - 5:00PM
---
Self-parking is available in Cedars-Sinai parking lot P4. The cost is: 1st hour free, $5 each hour thereafter and $15 daily maximum. Valet parking is the same price as self-parking. Gratuities are not accepted. Valet is available at lot P4 Pavilion M-F, 5 a.m.-10 p.m.
Experience
Specialties
Area in which a healthcare provider is highly trained and often board certified.
1
Programs
Cedars-Sinai clinical programs this provider is part of:
4
Research Areas
My passion to perform research stems directly from the need to answer questions I encounter as a practicing heart failure and transplant clinician. My interest in research originates from my background in basic science. My approach to research stems from my training as a cardiologist where an evidence-based approach to clinical care is emphasized. I have participated as a site Principal Investigator and Co-Instigator on a number of clinical trials in transplantation.
Titles
Associate Director

,

Heart transplant Research and Education Advanced Heart Disease

Attending Physician

,

California Heart Center
Education & Training
Mayo Clinic Arizona, Scottsdale, Arizona

Fellowship - Completed 2015

University of Washington (Online)

Education - Completed 2015

Cedars-Sinai Medical Center

Fellowship - Completed 2012

Duke University Medical Center, Durham, North Carolina

Fellowship - Completed 2010

Duke University Medical Center, Durham, North Carolina

Residency - Completed 2009

Virginia Commonwealth University School of Medicine, Richmond, Virginia

Medical School - Completed 2006

University of Virginia, Charlottesville, Virginia

Education - Completed 1999
Achievements
2

Board Certifications

5

Awards and Honors
Board Certifications
IM/Cardiology

American Board of Internal Medicine

General Internal Medicine

American Board of Internal Medicine
Awards and Honors
International Society for Heart and Lung Transplantation
Cedars-Sinai Heart Institute, Dr. Jon A. Kobashigawa Award for Excellence in Education
American Society of Transplantation
American College of Cardiology
Chair, Junior Faculty and Trainee Council, International Society for Heart and Lung