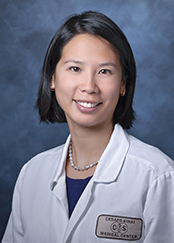 Erica T. Wang, MD, MAS
OB GYN-Reproductive Endocrinology
310-423-9964
Fax: 310-423-9777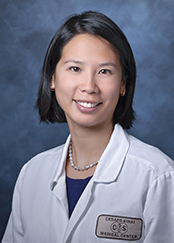 Erica T. Wang, MD, MAS
OB GYN-Reproductive Endocrinology
Scheduling
In person visits
Fertility & Reproductive Medicine Center
444 S San Vicente Blvd #1002
Los Angeles, CA
34.069859
-118.375291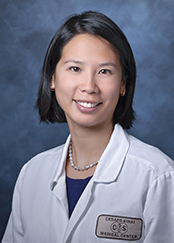 Erica T. Wang, MD, MAS
OB GYN-Reproductive Endocrinology
Back to Top
Languages
English

,

Chinese (Mandarin)

,
Locations
Fertility & Reproductive Medicine Center
34.069859
-118.375291
Fertility & Reproductive Medicine Center
310-423-9964
310-423-9777 (Fax)
Monday: 8:00AM - 5:00PM
Tuesday: 8:00AM - 5:00PM
Wednesday: 8:00AM - 5:00PM
Thursday: 8:00AM - 5:00PM
Friday: 8:00AM - 5:00PM
---
The Fertility & Reproductive Medicine Center is located within the Mark Goodson Building at 444 S. San Vicente Blvd., Los Angeles, CA 90048. Self-parking is available via the parking garage entrance on Colgate Street. Validation is not available. For all parking rate information and discounted tickets, please visit cedars-sinai.org/patients-visitors/map.html.
Playa Vista
33.9771391
-118.4175837
Playa Vista
310-248-7338
310-423-9777 (Fax)
Experience
Specialties
Area in which a healthcare provider is highly trained and often board certified.
1
OB GYN-Reproductive Endocrinology
Programs
Cedars-Sinai clinical programs this provider is part of:
2
Research Areas
The research of Erica Wang, MD, MAS, focuses on the impact of fertility and reproductive measures, including menstrual irregularities and amenorrhea, on women's health. Her research also looks at the outcomes of pregnancies conceived in couples who utilize fertility treatment. Dr. Wang's clinical practice has a special focus in fertility preservation for women with a cancer diagnosis.
Titles
Assistant Professor

,

Obstetrics and Gynecology
Education & Training
University of California, San Francisco

Fellowship - Completed 2012

San Francisco VA Medical Center

Fellowship - Completed 2010

Yale New Haven Hospital

Residency - Completed 2008

Yale School of Medicine

Medical School - Completed 2004
Achievements
2

Board Certifications

6

Publications
Board Certifications
Obstetrics & Gynecology

American Board of Obstetrics and Gynecology

OB/GYN-Reproductive Endocrinology

American Board of Obstetrics and Gynecology
Publications
A full list of this provider's research publications can be found on their research profile or PubMed.
Zore T, Wang ET. Perinatal and Childhood Outcomes Associated with Infertility. Semin Reprod Med. 2017 May;35(3):304-310.
Chan JL, Wang ET. Oncofertility for women with gynecologic malignancies. Gynecol Oncol. 2017 Mar;144(3):631-636.
Wang ET, Sundheimer LW, Spades C, Quant C, Simmons CF, Pisarska MD. Fertility Treatment Is Associated with Stay in the Neonatal Intensive Care Unit and Respiratory Support in Late Preterm Infants. J Pediatr. 2017 Aug;187:309-312.
Wang ET, Kathiresan ASQ, Bresee C, Greene N, Alexander, C Pisarska MD. Abnormal implantation after fresh and frozen in vitro fertilization cycles. Fertil Steril. 2017 May;107(5):1153-1158.
Wang ET, Ozimek JA, Greene N, Ramos L, Vyas N, Kilpatrick SJ, Pisarska MD. Impact of fertility treatment on severe maternal morbidity. Fertil Steril. 2016 Aug;106(2):423-426.
Wang ET, Pisarska MD, Bresee C, Chen YI, Lester J, Afshar Y, Alexander C, Karlan BY. BRCA1 germline mutations may be associated with reduced ovarian reserve. Fertil Steril. 2014 Dec;102(6):1723-1728.
View Publications on PubMed