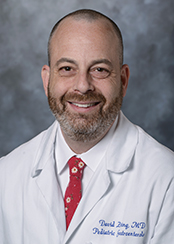 David A. Ziring, MD
310-423-7100
Fax: 310-423-1402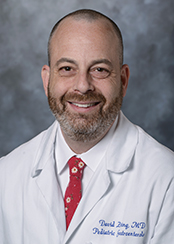 Los Angeles
8700 Beverly Blvd
Lower Level
Los Angeles, CA
34.0761098
-118.3799992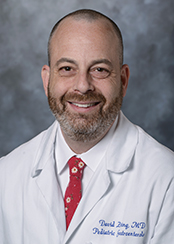 Back to Top
Locations
Los Angeles
34.0761098
-118.3799992
Los Angeles
310-423-7100
310-423-1402 (Fax)
Experience
Specialties
Area in which a healthcare provider is highly trained and often board certified.
1
Programs
Cedars-Sinai clinical programs this provider is part of:
4
Research Areas
Titles
Associate Director

,

Pediatric Inflammatory Bowel Disease Program
Education & Training
Finch University of Health Sciences

Degrees - Completed 1999

Finch University of Health Sciences / Chicago Medical School

Medical School - Completed 1999
Achievements
2

Board Certifications

6

Publications
Board Certifications
Pediatrics

American Board of Pediatrics

Peds - Gastroenterology

American Board of Pediatrics
Publications
Kelley-Quon LI, Jen HC, Ziring DA, Gupta N, Kirschner BS, Ferry GD, Cohen SA, Winter HS, Heyman MB, Gold BD, Shew SB. Predictors of proctocolectomy in children with ulcerative colitis. J Pediatr Gastroenterol Nutr. 2012 Nov;55(5):534-540.
Ziring DA, Braun J. Pediatric inflammatory bowel disease research: on the cutting-edge. Pediatr Res. 2008 Aug;64(2):119-120.
Brewer S, McPherson M, Fujiwara D, Turovskaya O, Ziring D, Chen L, Takedatsu H, Targan SR, Wei B, Braun J. Molecular imaging of murine intestinal inflammation with 2-deoxy-2-[18F]fluoro-D-glucose and positron emission tomography. Gastroenterology. 2008 Sep;135(3):744-755.
Wong M, Ziring D, Korin Y, Desai S, Kim S, Lin J, Gjertson D, Braun J, Reed E, Singh RR. TNFalpha blockade in human diseases: mechanisms and future directions. Clin Immunol. 2008 Feb;126(2):121-36.
Ziring DA, Wu SS, Mow WS, Martín MG, Mehra M, Ament ME. Oral tacrolimus for steroid-dependent and steroid-resistant ulcerative colitis in children. J Pediatr Gastroenterol Nutr. 2007 Sep;45(3):306-311.
Ziring D, Wei B, Velazquez P, Schrage M, Buckley NE, Braun J. Formation of B and T cell subsets require the cannabinoid receptor CB2. Immunogenetics. 2006 Sep;58(9):714-725.
View Publications on PubMed