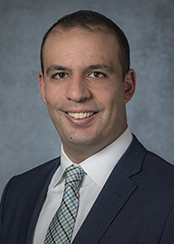 Daniel Maghen, MD
Accepting New Patients
Locations
Pediatrics - Playa Vista
33.977059
-118.417953
Pediatrics - Playa Vista
Monday: 9:00AM - 5:00PM
Tuesday: 9:00AM - 5:00PM
Wednesday: 9:00AM - 5:00PM
Thursday: 9:00AM - 5:00PM
Friday: 9:00AM - 5:00PM
Please park in the garage on the 5th level or utilize elevators from any other floor. Validation provided for duration of visit.
Experience
Specialties
Area in which a healthcare provider is highly trained and often board certified.
1
Programs
Cedars-Sinai clinical programs this provider is part of:
2
Board Certifications
Pediatrics

American Board of Pediatrics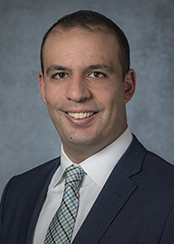 What kind of appointment would you like to make?
Which type of appointment should I choose?
Well visit: Routine checkups and assessment of overall health, sports or camp physicals, vaccines and routine lab work
Sick visit: New illness symptoms or injuries, chronic or complex condition management
Video visit: Your child must be present and in the state of California during their scheduled video visit
Meet & greet: Expecting parents can schedule a virtual consultation (limit 2) to meet and select a pediatrician
Well Visit
Routine checkups and assessment of overall health
Sport or camp physicals
Vaccines and routine lab work
Sick Visit
New illness symptoms or injuries
Chronic or complex condition management
*Your child must be present during their scheduled video visit