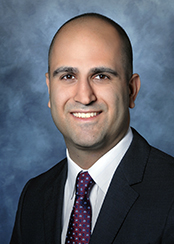 Locations
GI Motility Breath Test
34.075676
-118.380808
GI Motility Breath Test
8720 Beverly Blvd., Beverly Building, Lower Level
Los Angeles, CA
Get Directions
Monday: 8:00AM - 5:00PM
Tuesday: 8:00AM - 5:00PM
Wednesday: 8:00AM - 5:00PM
Thursday: 8:00AM - 5:00PM
Friday: 8:00AM - 5:00PM
Beverly Building is located at 8720 Beverly Blvd. between George Burns Road and San Vicente Boulevard. Valet parking and limited self-parking are available in the Beverly Building Parking lot, located on Beverly Boulevard between George Burns Road and San Vicente Boulevard. Additional self-parking is available in the North Tower and Spielberg Parking lots. Enter the building, take the Beverly Building elevators down to the Lower Level and find your destination. For parking rates and hours of operation, please visit cedars-sinai.org/parking
GI Motility Program
34.075676
-118.380808
GI Motility Program
8720 Beverly Blvd., Beverly Building, Lower Level
Los Angeles, CA
Get Directions
Monday: 8:00AM - 5:00PM
Tuesday: 8:00AM - 5:00PM
Wednesday: 8:00AM - 5:00PM
Thursday: 8:00AM - 5:00PM
Friday: 8:00AM - 5:00PM
Beverly Building is located at 8720 Beverly Blvd. between George Burns Road and San Vicente Boulevard. Valet parking and limited self-parking are available in the Beverly Building Parking lot, located on Beverly Boulevard between George Burns Road and San Vicente Boulevard. Additional self-parking is available in the North Tower and Spielberg Parking lots. Enter the building, take the Beverly Building elevators down to the Lower Level and find your destination. For parking rates and hours of operation, please visit cedars-sinai.org/parking
Experience
Specialties
Area in which a healthcare provider is highly trained and often board certified.
1
Programs
Cedars-Sinai clinical programs this provider is part of:
4
Research Areas
Titles
Medical Director

,

GI Motility

Associate Professor

,

Medicine
Education & Training
University of Calgary

Fellowship - Completed 2012

University of Alberta

Residency - Completed 2010

University of Calgary

Degrees - Completed 2007

Shahid Beheshti University of Medical Sciences and Health Services

Medical School - Completed 2003
Achievements
1

Board Certifications

3

Awards and Honors
Board Certifications
General Internal Medicine

American Board of Internal Medicine
Awards and Honors
Rainin Foundation
American College of Gastroenterology-Research Award
Canadian Institutes of Health Research
Publications
Insurances
Before scheduling, we recommend checking with your insurance plan to see if an authorization is required to see this doctor. Primary Care Physicians (adult and pediatrics) do not require prior approval.