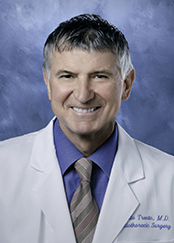 Locations
Smidt Heart Institute
34.074653
-118.378972
Smidt Heart Institute
127 S. San Vicente Blvd., Pavilion, Suite A3600
Los Angeles, CA 90048
Get Directions
Monday: 8:00AM - 5:00PM
Tuesday: 8:00AM - 5:00PM
Wednesday: 8:00AM - 5:00PM
Thursday: 8:00AM - 5:00PM
Friday: 8:00AM - 5:00PM
Pavilion is located at 127 S. San Vicente Boulevard between West 3rd Street and Gracie Allen Drive. Valet parking and self-parking are available in the Pavilion Parking lot, located on Sherbourne Drive between West 3rd Street and Gracie Allen Drive. Park in the Gold Zone (Levels B2 and B3) and take the Gold Parking elevators to the Plaza Level. Follow the signs for the Pavilion elevators, and take the elevator up to your destination. For parking rates and hours of operation, please visit cedars-sinai.org/parking
Experience
Specialties
Area in which a healthcare provider is highly trained and often board certified.
1
Programs
Cedars-Sinai clinical programs this provider is part of:
11
Titles
Vice Chair of Outreach & Business Development

,

Cardiac Surgery

Director Emeritus

,

Cardiothoracic Surgery

Professor

,

Surgery
Achievements
1

Board Certifications

8

Awards and Honors
Board Certifications
Surgery-Cardio-Thoracic

American Board of Thoracic Surgery
Awards and Honors
Estelle, Abe, and Marjorie Sanders Chair in Cardiac Surgery
International Society of Heart Failure
International Society for Heart Transplantation
The Society of Thoracic Surgeons
Western Association of Transplant Surgeons
Fellow of the American College of Surgeons
American Association for Thoracic Surgery
Western Thoracic Surgical Association
Publications
Awad M, Czer LSC, Esmailian F, Jordan S, DeRobertis MA, Mirocha J, Patel J, Chang DH, Kittleson M, Ramzy D, Arabia FA, Chung JS, Cohen JL, Trento A, et al. Combined Heart and Kidney Transplantation: A 23-year experience. Transplant Proc. 2017;49(2):348-353.
Cheng R, Tat E, Siegel RJ, Arsanjani R, Hussaini A, Makar M, Mizutani Y, Trento A, Kar S. Mitral annular calcification is not associated with decreased procedural success, durability of repair, or left ventricular remodelling in percutaneous edge-to-edge repair of mitral regurgitation. EuroIntervention. 2016;12(9):1176-1184.
Goland S, Trento A, Czer LS, Eshaghian S, Tolstrup K, Naqvi TZ, De Robertis MA, Mirocha J, Iida K, Siegel RJ. Thoracic aortic arteriosclerosis in patients with degenerative aortic stenosis with and without coexisting coronary artery disease. Ann Thorac Surg. 2008 Jan;85(1):113-119.
Goland S, Czer LS, Siegel RJ, Tabak S, Jordan S, Luthringer D, Mirocha J, Coleman B, Kass RM, Trento A: Intravenous immunoglobulin treatment for acute fulminant inflammatory cardiomyopathy: series of six patients and review of literature. Can J Cardiol. 2008;24(7):571-574.
Goland S, Czer LS, Kass RM, Siegel RJ, Mirocha J, De Robertis MA, Lee J, Raissi S, Cheng W, Fontana G, Trento A. Use of cardiac allografts with mild and moderate left ventricular hypertrophy can be safely used in heart transplantation to expand the donor pool. J Am Coll Cardiol. 2008;51(12):1214-1220.
Goland S, Czer LS, Kass RM, De Robertis MA, Mirocha J, Coleman B, Capelli C, Raissi S, Cheng W, Fontana G, Trento A. Pre-existing pulmonary hypertension in patients with end-stage heart failure: impact on clinical outcome and hemodynamic follow-up after orthotopic heart transplantation.J Heart Lung Transplant. 2007;26(4):312-318.
Goland S, Czer LS, De Robertis MA, Mirocha J, Kass RM, Fontana GP, Chang W, Trento A. Risk factors associated with reoperation and mortality in 252 patients after aortic valve replacement for congenitally bicuspid aortic valve disease. Ann Thorac Surg. 2007;83(3):931-937.
Insurances
Before scheduling your appointment, we strongly recommend you contact your insurance company to verify that the Cedars-Sinai location or provider is included in your network.
Insurances
Insurances
3

3

4

3

1

2

3

1

1

3

2

1

1

2

3

4