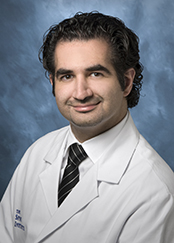 Alexandre Rasouli, MD
310-248-7300
Fax: 310-248-7399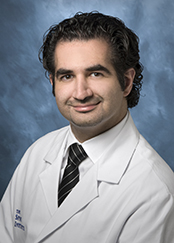 Cedars-Sinai Spine Center
444 S San Vicente Blvd #800 #901
Los Angeles, CA
34.069847
-118.375276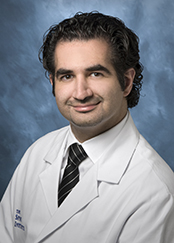 Back to Top
Locations
Cedars-Sinai Spine Center
34.069847
-118.375276
Cedars-Sinai Spine Center
310-423-9900
310-423-9991 (Fax)
Monday: 8:00AM - 5:00PM
Tuesday: 8:00AM - 5:00PM
Wednesday: 8:00AM - 5:00PM
Thursday: 8:00AM - 5:00PM
Friday: 8:00AM - 5:00PM
---
The Cedars-Sinai Spine Center is located within the Mark Goodson Building at 444 S. San Vicente Blvd., Los Angeles, CA 90048. Self-parking is available via the parking garage entrance on Colgate Street. Validation is not available. For all parking rate information and discounted tickets, please visit cedars-sinai.org/patients-visitors/map.html.
Beverly Hills
34.0666439
-118.3893892
Beverly Hills
310-421-0066
888-251-0362 (Fax)
Experience
Specialties
Area in which a healthcare provider is highly trained and often board certified.
1
Sub Specialties
A focused area of clinical knowledge and skills within a specialty. Example: a neurology specialist focused on stroke treatment.
1
Programs
Cedars-Sinai clinical programs this provider is part of:
2
Education & Training
Jackson Memorial Hospital

Fellowship - Completed 2008

Miami Children's Hospital

Fellowship - Completed 2008

University of California, Irvine Medical Center

Residency - Completed 2007

University of California, Irvine College of Medicine

Medical School - Completed 2002

Stanford University

Degrees - Completed 1998
Board Certifications
Orthopaedics

American Board of Orthopedic Surgery

Orthopedics

American Board of Orthopedic Surgery