Leadership
The multidisciplinary Pediatric Spine Program team at Cedars-Sinai Guerin Children's includes pediatric orthopaedic surgeons, pediatric intensivists, anesthesiologists, neurosurgeons and nurse navigators to help guide you and your child every step of the way. We specialize in treating children with spine conditions, back pain and injuries. Our team understands the unique needs of children and young adults.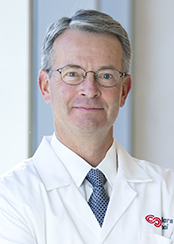 Orthopaedics
Pediatric Orthopaedics
Spine
Executive Vice Chair
Department of Orthopaedics
Director
Pediatric Orthopaedics
Browse our list of spine team members providing expert care in the Los Angeles area.
Make an Appointment or Get a Second Opinion
Call us or send a message to make an appointment, get a second opinion or refer a patient. We offer video visit appointments for your convenience.