Leadership
Guided by expert clinical leadership, the Neonatal Intensive Care Unit team at Cedars-Sinai is made up of board-certified neonatologists and a nursing staff experienced in neonatal care. The team has extensive experience evaluating, stabilizing, and treating infants who require medical intervention, including premature infants, babies who require help breathing at birth and babies born with life-threatening medical conditions.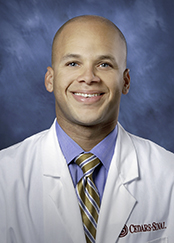 Peds - Neonatology
Associate Director
Neonatal Intensive Care Unit
See a complete list of our expert physicians.