Leadership
Guided by experienced clinical leadership, our expertise in pediatrics covers more than 20 specialties, ranging from pediatric general surgery to neurosurgery, from cardiology to neonatology and from oncology to medical genetics. Our pediatric specialists are drawn from Cedars-Sinai's world renowned centers of excellence and specialty programs.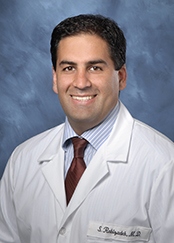 Peds - Gastroenterology
Director
Pediatric Inflammatory Bowel Disease Program
Medical Director
Children's Health Center
See a complete list of our expert physicians.