The Department of Pathology and Laboratory Medicine participates in the care of virtually every Cedars-Sinai Medical Center patient, using the most sophisticated methods for making accurate diagnoses in all areas of anatomic and clinical pathology. In addition, the department provides expert consultation services to the outside community. Our expert pathologists and clinical scientists are committed to improving precision medicine approaches, advancing basic science and translational research, and providing excellent training and education.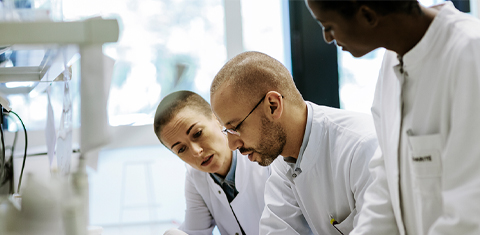 Medical Education
Learn more about residency, fellowships and other training program opportunities within our department.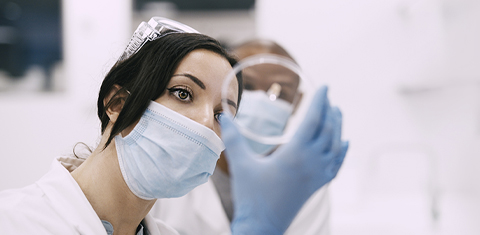 Latest Discoveries & Offerings
Learn about the latest in testing, research, and other advances at the Department of Pathology and Laboratory Medicine.

Consultation Services
We provide a comprehensive test menu and consultations including autopsy, breast, cardiac and molecular pathology.

Biobank and Research Pathology Resource
The Biobank provides the necessary blood and tissue samples to advance scientific discovery.
Case of the Month
We report a 50–60-year-old patient with a history of stage IV, non-small cell lung carcinoma that has metastasized to the bone, brain, uterus, and adrenals, with a RET fusion by next-generation sequencing (NGS).
Have Questions or Need Help?
Pathology & Laboratory Medicine
8700 Beverly Blvd., Room 8612
Los Angeles, CA 90048-1804