Leadership
Guided by expert clinical leadership, the Cedars-Sinai Pancreatic and Biliary Diseases team is nationally recognized for successful outcomes and patient safety. Dedicated to using the most advanced technologies, the team delivers exceptional services in pancreatitis and pancreatic cancer while treating the most patients in the country across a wide range of additional services. Our team is here to ensure that you achieve your highest quality of life.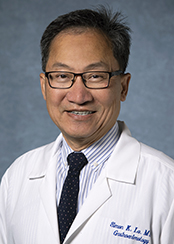 IM Gastroenterology
Director
Gastrointestinal Endoscopy
F. Widjaja Family Chair in Digestive Diseases
Director
Pancreatic and Billiary Diseases Program
See a complete list of our expert physicians.