Leadership
If you have an aneurysm or other neurovascular disorder, it's important to know that your doctors are trained in the latest diagnostic, treatment and surgical techniques. Whether you need medical care, a minimally invasive procedure or specialized surgery, the Neurovascular Center offers neurosurgeons and other professionals to provide the right care for your individual condition.
Guided by expert clinical leadership, our team is dedicated to providing high-quality, compassionate care and improving your quality of life.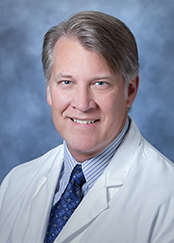 Radiology
Director
Neurovascular Center and Endovascular Neurosurgery
See a complete list of our expert physicians.