Leadership
As leaders in patient care, teaching and research, our neurologists and related health professionals are dedicated to improving your quality of life while applying the benefits of new medical and surgical advances. Guided by expert clinical leadership, our team is dedicated to providing high-quality patient care.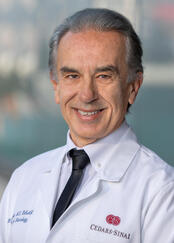 Neurology
Vice Chair
Department of Neurology
Director
Movement Disorders Program
Caron and Steven D. Broidy Chair
Movement Disorders
See a complete list of our expert physicians.