Pulmonary Vascular Disease
The team at Cedars-Sinai is at the forefront of research and advanced treatment for pulmonary vascular disease, including pulmonary hypertension. The close ties between the Lung Institute and the Heart Institute mean patients have access to the most advanced diagnostic techniques and specialized care, including the more than a dozen medications our doctors have been a part of getting approved.
High blood pressure in the lungs is difficult to diagnose. It is important to see a specialist if you are lightheaded, tire easily or have chest pain.

When picking up your hair dryer causes exhaustion, it's time to pay attention. Just ask Carol Albright.

---
Meet the Pulmonary Vascular Expert Team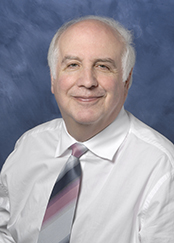 Director, Respiratory Care Services
Professor, Medicine
SPECIALTY
IM Pulmonary Medicine
SUBSPECIALTY
Pulmonary Vascular Disease
Many of the physicians who have medical staff privileges to practice medicine at Cedars-Sinai Medical Center are independent physicians, and not employees or agents of the hospital. These independent physicians bill separately for their services. You should contact your physician to determine their status and billing practices.
---
Associated Centers & Programs