We offer a full range of testing, breathing treatments and vaccinations for patients with asthma. Our approach centers around education and planning—from teaching inhaler technique, to peak flow monitoring and allergen/antigen avoidance. Our goal is to give you the tools you need to recognize and treat flare-ups when symptoms start.

Lung disease and heart failure can look a lot like asthma. Learn how we use the best diagnostics to find the truth behind your shortness of breath.

Asthma is affecting a growing number of people, especially adults. Learn the facts and discover treatment options.

---
Meet the Asthma Expert Team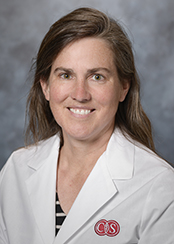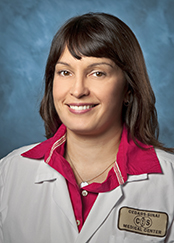 Director, Respiratory Intensive Care Services
SPECIALTY
IM Pulmonary Medicine
SUBSPECIALTY
Sarcoidosis, Asthma, General Pulmonology
Many of the physicians who have medical staff privileges to practice medicine at Cedars-Sinai Medical Center are independent physicians, and not employees or agents of the hospital. These independent physicians bill separately for their services. You should contact your physician to determine their status and billing practices.