Magnetic Resonance Imaging Preparations - Liver with Spectroscopy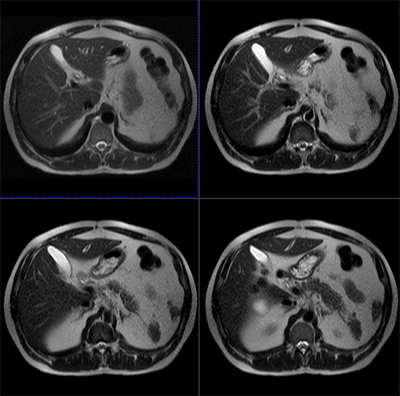 Metal: You will be asked before your MR exam if you have any metal in your body. Having metal in your body does not automatically disqualify you from having an MR exam. All patients are evaluated individually

Registration: Before arriving, you can print and fill out the MRI and MRI and Pregnancy forms, if applicable, on our Pre-Registration Questionnaire page. This should speed your registration process. 
Written Order: If your doctor gave you an written order, please bring it with you.
Medications: If you plan to take relaxation medication before your exam, it is our policy that you come with someone who can drive you home.
Anesthesia: If you are having anesthesia, please read MRI and Anesthesia.
Pacemakers and other implantable devices.

Please make sure to inform your technologist if you have a pacemaker or an implantable device.
Many of today's implantable devices are designed to allow a patient to have an MR exam.
In some cases, people with pacemakers, defibrillators or other electronic devices cannot have an MR scan.
If you have a pacemaker or other implantable devices, please make sure you bring detailed information for your device type and your leads. It is important for us to know which make and model you have.
Preparing for Your Liver MRI With Spectroscopy
Please make sure you are following the correct preparation. If you are not sure which preparation to follow, please call us at 310-423-8000.
The time estimate below is for your total time in the center. Your actual exam time will be shorter. At scheduling, you will be given your arrival time: you do not need to come before that time.
MRI Liver Spectroscopy (approximate visit time: 1.5 hours)
Please have nothing to eat or drink for 4 hours prior to the start time of your exam.
Sips of water with medication are OK.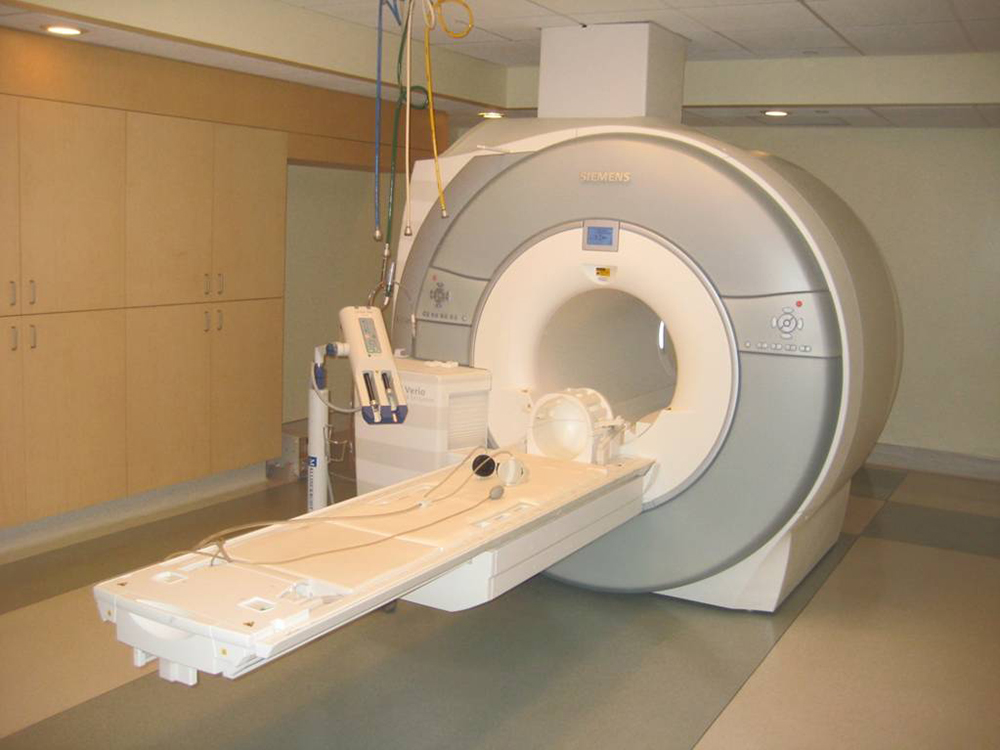 The S. Mark Taper Foundation Imaging Center provides a full range of advanced imaging, both radiology and cardiology, as well as interventional radiology and interventional tumor (oncology) treatments to the greater Los Angeles area, including Beverly Hills, Encino, Mid-Cities, Sherman Oaks, Silver Lake, Studio City, Toluca Lake and West Hollywood.